Sophie snips, as Olga sews.
The hum of the sewing machine the only sound in the garden where the two work.
Olga Voytenko and her 16-year-old daughter Sophie are among 15 women living in six direct provision centres in Co Cork, who are part of the Sanctuary Masks Initiative.
The women have set themselves the task of making 6,000 masks for the close to 2,000 people living in direct provision in the county.
Supported by the Cork Migrant Centre and the charity Better Together, the initiative is a response to demands for masks from those living in direct provision where social distancing is challenging.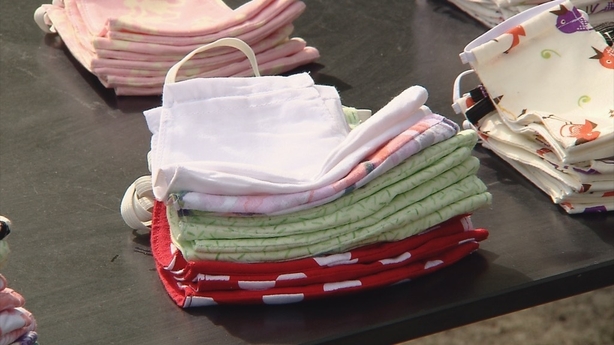 Dr Naomi Masheti of the Cork Migrant Centre said "there is a lot of anxiety and genuine concern within the centres, so from a mental health perspective this was a good way of engaging the women in something that is so useful."
Usually they work together in the room they've shared for the past three years at the Kinsale Road Accommodation Centre.
The hum of a sewing machine as Olga Voytenko & her daughter Sophie make hygiene face masks - they are among 15 women in 6 direct provision centre in #Cork making masks for residents as an urgent response to #COVIDー19 pandemic. (Thanks to @NanoNaglePlace for their lovely garden) pic.twitter.com/3OALdR4S1T

— JennïeØSullivân (@OSullivanJennie) April 9, 2020
But with Covid-19 restrictions in place visitors are not permitted, so they meet in the inner city gardens of the Nano Nagle Centre where those spearheading the initiative are based.
Originally from Russia, Olga is a seamstress.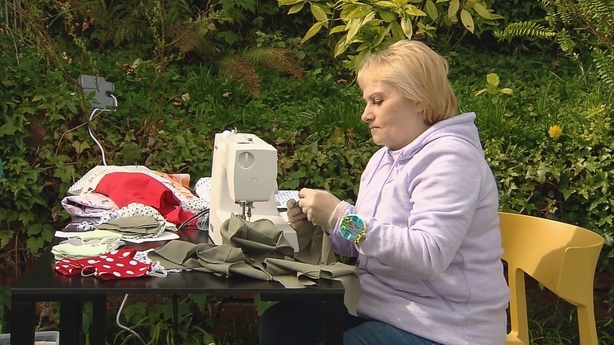 Last December she started her own sewing business on Patrick's Hill overlooking Cork City.
She said it was good for her head to get away from their small room.
The coronavirus has put an end to that for now, but it hasn't stopped her sewing.
Encouraged by Vera Stojanovic of the BetterTogether charity, she drew up templates for the washable face masks following HSE and WHO guidelines and on the recommendations of a public health expert.
She also made online instruction WhatsApp videos for the women in the other  accommodation centres in Millstreet, Glounthane, Macroom, Clonakilty and Mallow, to follow.
The women have already begun making the first of the 6000 masks they aim to make with donated fabric and sewing  machines.
The plan is to distribute packs of three to each and every child and adult in the centres.
A GoFundMe page has been set up for anyone who wishes to support their work.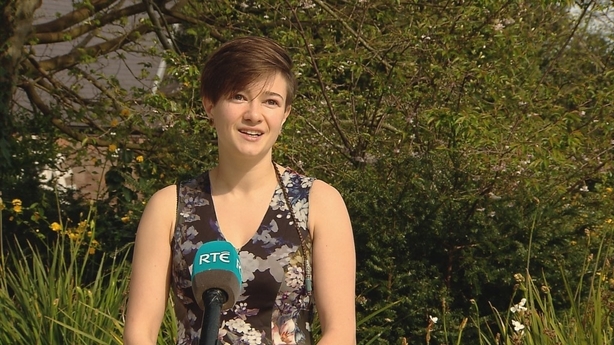 Vera Stojanovic of the Better Together charity says people in direct provision are already living in very compromised situations so a lot more needs to be done to protect people in the centres.
"This is just a very small thing that we are able to do to make some kind of a difference."
It is hoped that in time they may be able to supply the hygiene masks to other vulnerable groups.