A panel of experts is meeting at the World Health Organization to consider whether more of us should be wearing face masks in a bid to control the spread of Covid-19.
It follows new research published in the US that suggests that a sneeze or a cough can potentially travel much further than first thought.
It suggests that coughs and sneezes can travel not only as droplets, but can also form what are called 'turbulent gas clouds', which can travel up to 6 metres in the case of coughs and up to 8 metres when it comes to a human sneeze.
The study 'Turbulent Gas Clouds and Respiratory Pathogen Emissions' by Dr Lydia Bourouiba at the Massachusetts Institute of Technology has already resulted in a rethink on the issue in the USA.
The US Surgeon General there last month warned people in a tweet to 'STOP BUYING MASKS'
Seriously people- STOP BUYING MASKS!

They are NOT effective in preventing general public from catching #Coronavirus, but if healthcare providers can't get them to care for sick patients, it puts them and our communities at risk!
https://t.co/UxZRwxxKL9

— U.S. Surgeon General (@Surgeon_General) February 29, 2020
But in an apparent U-turn Jerome Adam said that whilst there remains scant evidence that wearing a mask provides much benefit to a healthy wearer, he said emerging data suggests facial coverings may help prevent "asymptomatic disease transmission to others".
There remains scant evidence wearing a mask- especially improperly- provides much benefit to a healthy wearer.

However emerging data suggests facial coverings may prevent asymptomatic disease transmission to others.

We always follow and react to the data - @CDCgov is studying

— U.S. Surgeon General (@Surgeon_General) April 2, 2020
Complex debate
The debate around mask-wearing is highly complex and, crucially, experts are warning that ill-fitting and improperly worn masks can do more harm than good.
Chairing the panel at the WHO is Professor David Heymann, a world-leading authority on infectious disease outbreaks.
He led the World Health Organization's response to SARS and has been advising the organisation on its response to the coronavirus.
In a recent webinar on this subject for Chatham House, he said: "Masks improperly worn are not helpful either and many people wear them over their mouth and not over their nose or they put them over their nose but they don't push the clamps that make it steady to the nose."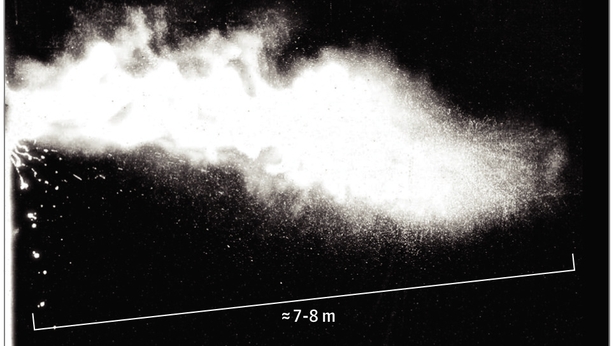 He says even removing a mask to take a sip of coffee can lessen its effectiveness. "If you're going to wear a mask you need to leave it on for the full time you're going to protect yourself."
He says there is also a possibility of picking up an infection from the mask itself when you remove it, particularly if someone has coughed near you and you do not wash your hands directly afterwards.
All of the advice, he says, is constantly under review: "The WHO bases its recommendations on evidence if they're able to collect it and there's more evidence now available."
The view from Ireland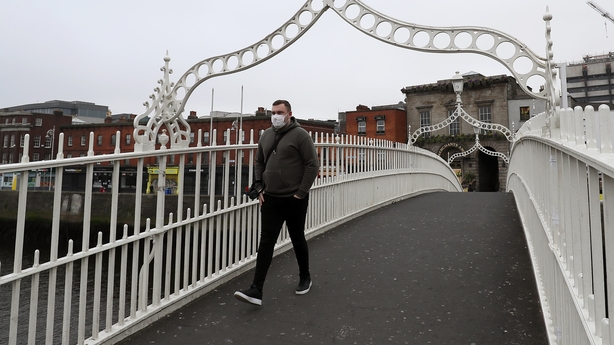 Speaking on RTÉ's News at One, Professor Martin Cormican, the HSE's National Lead for Healthcare Associated Infection, agreed that if it is not done correctly, mask-wearing can do more harm than good and lead to people getting a false sense of protection from it.
He said: "One of the worries about mask use is wearing a mask in public - and I have seen people wearing masks in public - is that very often they pull them up and down, they wear them for long periods and that can actually do more harm than good, if its bringing your hands to your face."
Prof Cormican said that social distancing and simply staying at home remain some of the best ways to combat the spread of Covid-19 here.
"Even if you're talking about asymptomatic spread, if you keep your distance, you keep your hands clean and stay at home these things will prevent spread whether its asymptomatic or symptomatic spread," he said.
However, like many other experts in this field, he said it is the job of healthcare professionals to keep reviewing the latest advice all of the time.
The picture elsewhere
Asia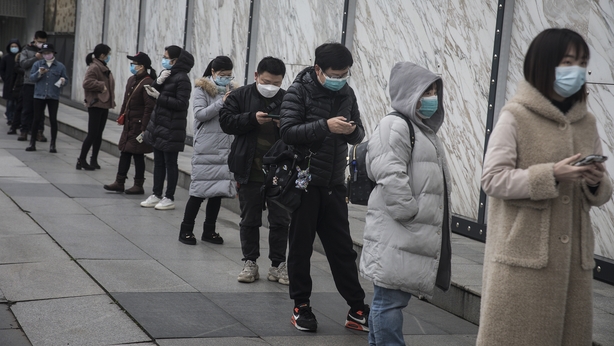 Since the Covid-19 outbreak began many people across Asia have been wearing face masks to try and protect themselves, but this has been less common in Europe and the United States where people have been urged to reserve supplies for frontline medical staff.
But many experts in Asia believe that if properly done, mask wearing has been a key tool in preventing the spread of infection, particularly for people who do not yet know that they are sick.
The government in Japan has announced it will supply each household with two re-usable cloth masks.
In Hong Kong and China, people have been wearing masks for months now and have been offering to post them to friends and relatives abroad.
Keiji Fukuda, director and clinical professor at the University of Hong Kong's School of Public Health says that people there wear masks "as a way that the individual is trying to protect both the larger society as well as the self."
But he says that where he grew up in the US "wearing masks is seen by some, if not many, as a personal infringement, an unwanted, imposed obligation."
USA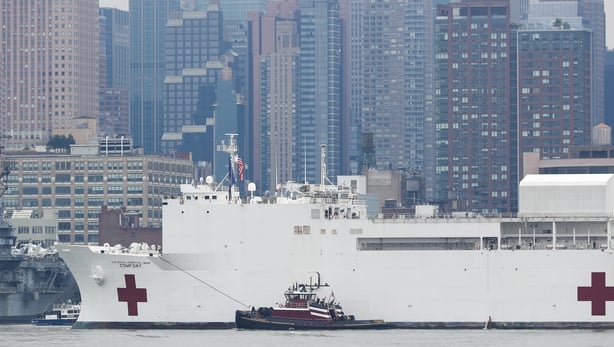 The view in the US could already be changing. Earlier this week, health officials there began discussing whether to recommend to the general public that they wear face masks as a way to prevent transmission of the new coronavirus.
However, they said that it was too soon to take that step.
Speaking on CNN earlier this week, Dr Anthony Fauci, the nation's top infectious disease expert, said the move was under active consideration by the US Centers for Disease Control and Prevention.
"The thing that has inhibited that bit is to make sure that we don't take away the supply of masks from the healthcare workers who need them," said Dr Fauci, who is the director of the National Institute of Allergy and Infectious Diseases.
Healthcare workers across America are already facing acute shortages of personal protective equipment, including N95 respirator masks and surgical masks, as they treat an onslaught of highly contagious patients.
US President Donald Trump also said late on Tuesday night that he would urge ordinary people to use scarfs instead of masks so that healthcare workers would have adequate supplies.
"Use a scarf if you want ... rather than going out and getting a mask."
There has been very little research into the advisability of this approach.
Europe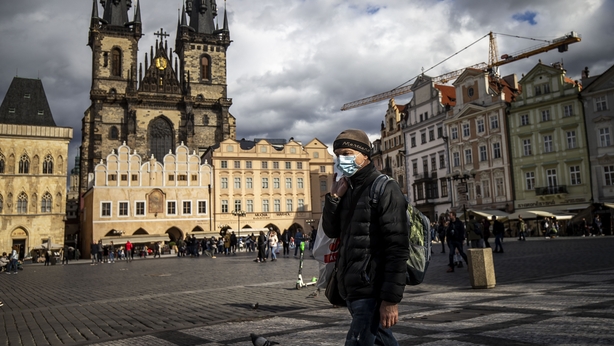 Despite a lack of conclusive evidence some countries in the West are already moving towards widespread mask use.
Starting on 18 March, the Czech Republic (pictured) made it mandatory to wear a mask while in public and this is also the case in Slovakia, where some shoppers have expressed frustration that they cannot enter a shop without one.
Austria and Slovenia have also advised their use.
Austria borders Italy, one of the world's hardest-hit countries, but moved earlier in its outbreak to shut down schools, bars and other gathering places, and it has recently begun to give out free masks.
Its more than 10,000 cases have yet to overwhelm the health system.
Israel
The Prime Minister Benjamin Netanyahu announced yesterday that all Israelis should wear face masks while in public as a precaution against the coronavirus.
In televised remarks, Mr Netanyahu said: "We ask you, citizens of Israel, all of you, to wear masks in the public sphere," adding that people could improvise "with a scarf or any other facial covering" in the absence of factory-produced masks.
The advice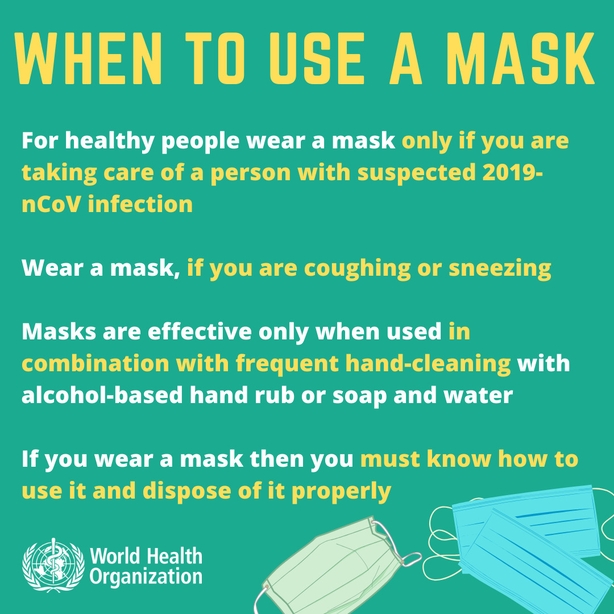 For now the advice from the World Health Organization remains the same - that if you are healthy, you only need to wear a mask if:
You are caring for someone with suspected or confirmed Covid-19 infection
You are coughing or sneezing yourself, or suspect you might have Covid-19.
Masks work by capturing droplets that are dispersed in coughs, sneezes and breath, which are the main transmission routes of the new coronavirus.
Types of mask
There are two main types of mask: surgical masks, which are strips of fabric worn across the nose and mouth, and closer fitting ones sometimes called respirators.
Close fitting masks such as N95 ones can offer good, but not total protection against infectious droplets, while the next rank up, the N99 rated masks, can give better protection, but some find them difficult to breathe through.
The "N" rating relates to the percentage of particles of at least 0.3 microns in diameter that the mask is designed to block: as the name suggests, N95 masks stop 95% and N99 masks stop 99%.
Some masks have a valve in the front to help prevent moisture in exhaled breath condensing on the inside, making the mask wet and more liable to virus penetration.
Masks are only effective if you combine wearing them with frequent handwashing and ensure you don't touch your face.
Anyone using a mask should make sure their hands are thoroughly cleaned with soap and water or an alcohol (over 60%) based hand sanitiser before putting it on.
The mask should cover your mouth and nose, and there should be no gaps between your face and the mask.