The Executive Director of the World Health Organization's Health Emergencies Programme has called for global solidarity to fight the Covid-19 pandemic.
Irishman Dr Mike Ryan told RTÉ's Today with Sean O'Rourke that all countries must act together and put in place the measures needed to combat Covid-19.
He warned we are "only as strong as the weakest link" and "none of us are safe until all of us are safe".
Dr Ryan said the centres of the pandemic are now in Europe, the US and Iran.
He pointed out that in Singapore, where the outbreak was initially contained quickly, the vast majority of cases lately have not been local, but imported, and the situation is now similar in China, where restrictions are being eased.
Dr Ryan said we must be exceptionally careful when lifting restrictions and make sure there is public health infrastructure to deal with the consequences of doing so.
He said that all countries need a strong public health system and one that is capable of "scaling up quickly" to deal with a surge of cases.
Dr Ryan said that all countries are struggling with this and that there has not been enough investment in public health systems.
He said the current systems operate at full capacity, 365 days a year, which leaves little room to cope with emergencies such as Covid-19.
Dr Ryan described the situation as "very asymmetric" pointing out that there are only around 1,500 cases in Africa.
He said that while there is likely to be under-detection and under-reporting in Africa, every country there has been provided with testing equipment, adding that Africa has been responding to epidemics for years and has good systems in place.
He warned that the pandemic has not yet emerged fully in many developing countries, which is of "great concern", especially among fragile states and vulnerable populations.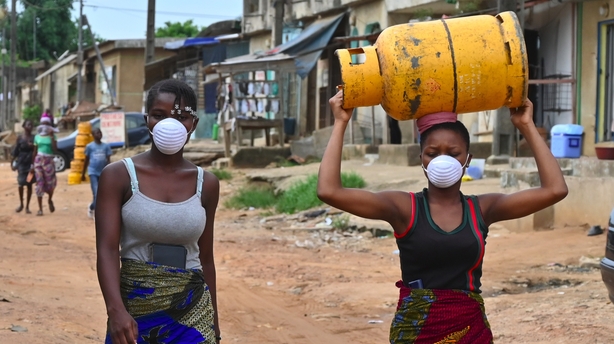 Dr Ryan said that although the daily rate of new infections in Italy was slowing, this is the moment that you "really have to double down" and trust your strategy.
He said there had been a similar pattern in Wuhan where numbers of new cases slowed before the epidemic peaked and slowed down.
He added that some of the heat is coming out of Italy, but warned that it is still a grave situation and pointed out that figures are rising in other areas of the country, apart from the worst-affected north.
Dr Ryan said that in those countries that have implemented shutdowns and slow-downs, that the number of contacts per case is dropping.
He said that we need to ensure rapid testing of subject cases because identifying and quarantining these cases will further take the heat out of the epidemic.
He said that health authorities in Ireland have moved the case definition for testing in line with the WHO's definition, adding that testing is a finite resource and testing as many as possible is good, but those most likely to have the disease are the people who must be identified the most quickly.
Dr Ryan said extending the life of certain personal protective equipment (PPE) is possible and that it is possible to reuse goggles but gowns and gloves are difficult to sterilise.
He said that hospitals can ration the way they use PPE and there are ways of managing the clinical environment so less equipment is used.
There are no perfect answers, he said, and there are trade-offs all the time, pointing out that one of the ways China extended the use of PPE was to extend staff shifts, which put a burden on staff.
However, he said, the safety of health workers and care of patients must be central to planning.