RTÉ has confirmed that it will broadcast over an hour of "school on TV" to support primary school children and their parents at home.
It is part of a cross-platform teaching initiative that has been developed by RTÉ at short notice with the support of the Department of Education.
The one-hour programme will begin on Monday.
It will run from 11-12 Monday to Friday on RTÉ 2, with a shorter "catch-up" segment later in the afternoon. It will be aimed particularly at children in 1st to 6th class.
The TV programme will be produced by an Independent production company and will be presented from a real primary school classroom by teachers with television experience.
The programme will also be available on the RTÉ Player and supporting worksheets and other material will be on RTE.ie/learn.
RTÉ said the programme would be educational, but also fun and engaging.
Content will come from RTÉ's own extensive archives, as well as from other sources.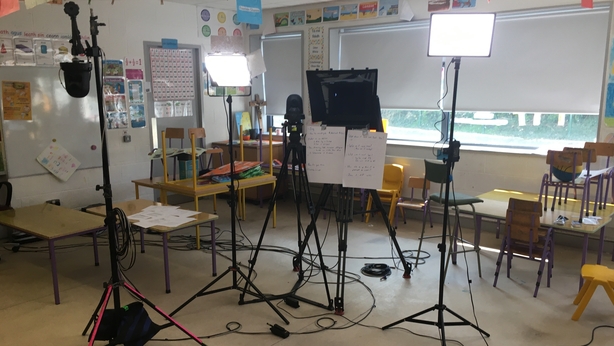 The national broadcaster said it would be speaking to independent producers of nature, wildlife, science and other content to see if that too can be made available.
We need your consent to load this rte-player contentWe use rte-player to manage extra content that can set cookies on your device and collect data about your activity. Please review their details and accept them to load the content.Manage Preferences

The GAA is among a number of national sporting and cultural organisations who have already given permission to RTÉ for the use of educational content that it produces.
"Everybody is rowing in," said Suzanne Kelly, Head of Children's Content at RTÉ. "There is a lot of goodwill."
RTÉ also hopes to use content from Scoilnet.ie, which is the Department of Education's extensive repository of quality online educational content for schools.
"With school missing from children's lives it is incumbent upon us to create programming that will resonate with and engage children, and also help parents to create some structure or form to their day," it said.
The programme will be interactive. The shorter 15-minute "catch-up" afternoon slot will be used as an opportunity for children to share their ideas and creations with others.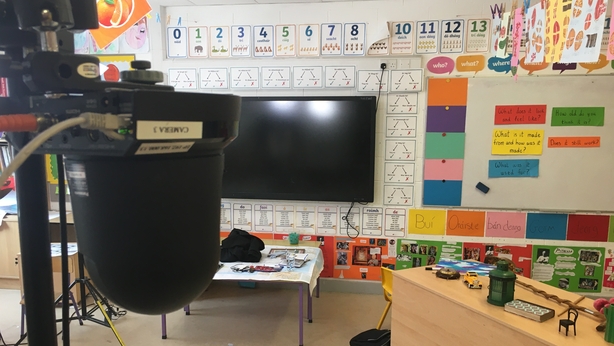 RTÉ said it wanted children and parents to use the programme to connect with each other countrywide.
"We will do calls to action in the morning" Ms Kelly said. "This shorter window will be an opportunity for children to check back in with us.
"We might do a call to action for art in the morning, for example. We might ask people to draw a picture for instance, and they can then send us a photo of their picture. We want to remove as many barriers, to make this part of it as simple as possible for children.
"The whole idea is to give kids structured learning, to keep everyone busy and occupied."
Ms Kelly said that RTÉ would look at expanding the programme, depending on how successful it was.
"Teachers are going to front this," she said.
"We have really good presenters on RTÉ Junior, who also happen to be primary teachers. They have the ability to engage kids but they also have the educational knowledge."
Minister for Education Joe McHugh has welcomed what he said was "a great initiative".
Getting the project off the ground has of course been complicated by the need to adhere to best practice when it comes to social distancing and other advice aimed at preventing the spread of Covid-19.
Ms Kelly said that RTÉ will adhere strictly to protocols in this regard when filming.
"It will be school on TV," she said. "It's going to be fun. There's going to be lots of Gaeilge, dancing, history ... it will be very much tied in to the curriculum.
"We want to try to help children to continue their normal life."
The Department of Education is feeding in – hugely, according to Ms Kelly - to the educational content of the programme.
"Radio and TV are so reliable," she said. "Using TV removes a barrier because everybody can access it."