Galway's term as European Capital of Culture is in serious jeopardy, as a result of the ongoing coronavirus situation. 
Events scheduled to take place over the course of the year are to be "significantly" scaled back. 
Restrictions on public gatherings, along with financial concerns as a result of the economic impact caused by Covid-19, have put a question mark over the entire planned programme of events. 
The board of Galway 2020 met today to discuss the situation.
In a statement issued in the last hour, it said that decisions on the future of the Capital of Culture designation will be taken in the "very near future". These will be in line with Government policy and in the interests of public health. 
The board says there will be a "significant contraction" of the programme. 
Already a number of events planned for the year long designation have been cancelled, while several more have been postponed.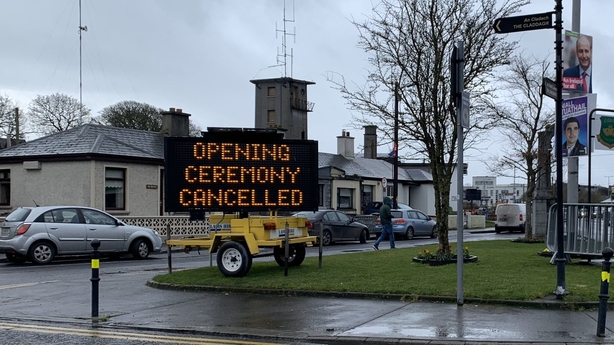 It's understood an already difficult situation in relation to sponsorship for Galway 2020 events has been worsened by the sudden impact on businesses in recent weeks. 
The project has been dogged by controversy and difficulty since the European Commission selected Galway as the 2020 Capital of Culture, almost four years ago. As well as cancellations as a result of the public health emergency, last month's opening ceremony was abandoned due to bad weather. 
A total of €25 million in public money has been committed to the initiative. 
The Board of Galway 2020 is due to meet again later this week. 
It's understood that discussions with cultural organisations contracted to produce material for the event will take place in the coming days. The extent of cancellations or ways to scale back programming are expected to be considered in these meetings. 
It's unclear whether the European Commission would be willing to facilitate an extension of the designation into 2021, as a result of the disruption to life caused by efforts to tackle Covid-19.