Fishermen in the south and west of Ireland have been advised to cease fishing this weekend following what has been described as a 'complete collapse of the market' here and in Europe
The Irish South and West Fish Producers Organisation said it would be irresponsible to keep landing fish if it is only going to be discarded.
They are calling on the Government for a financial package to keep the industry afloat and supply lines open.
The organisation based in one of the country's main fishing ports has 60 vessels employing almost 500 fishermen.
Chief Executive Patrick Murphy said a specific financial package needs to be put in place for the fishing industry otherwise there will be utter devastation.
After months of bad weather the local fleet has finally been able to fish. They are due back in port on Friday but John Nolan who is General Manager at the Castletownbere Co-op says they will be struggling to find markets for the fish.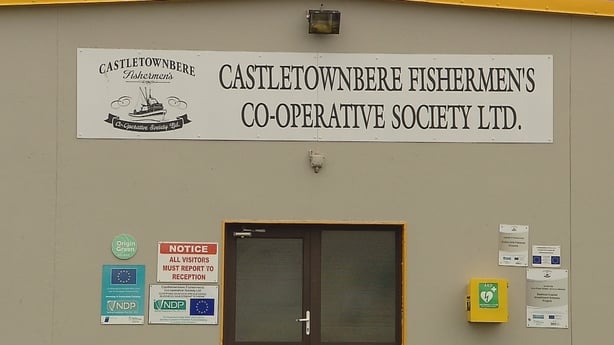 The Co-op exports over €60m worth of fish to Italy, France and Spain annually and sell €5m worth locally - 60% of this to the hospitality industry.
Already they are feeling the impact of Covid-19 - they sell €20m worth of frozen prawns to Italy annually and that market is now closed.
When the fleet land on Friday he said they will be "struggling to find markets for the fish".
Local independent TD Michael Collins called on the Minister for Agriculture, Food and the Marine Michael Creed to work with the supermarkets to get fish back on the counters, and with the banks to draw up special financial arrangement to keep the industry going.