With people being asked to limit social interactions and practice social distancing in order to help slow down the spread of coronavirus, an ever-increasing number of people are spending most of their days at home.
However, in a bid to keep fit and maintain as much social interaction as possible - while all the time adhering to safe and proper guidelines - neighbours on a street in Dublin 8 have decided to come out of their homes and meet for daily exercise sessions.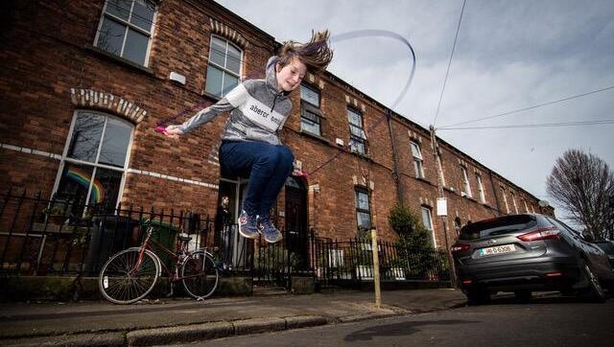 At 11am every day it's time to go, as people begin to cautiously come out of their front doors and onto the street.
Deirdre Nutall is one of the local residents and the woman who started the idea of neighbours exercising on the street together.
"I just put it on the street WhatsApp group," she says.
"We're all working at home now and I thought we could feel a little less lonely if we all saw each other and could move around a little bit.
"We are exercising outside our houses," she explains, "but we can still see each other and smile and wave".
On social distancing concerns, Deirdre says the residents are all making sure children aren't getting too close to each other and that it "seems to be working so far".
The locals started the initiative on Monday morning and plan to do it every day for as long as necessary.
Luckily, one of the residents on the street is Mariam Ribón - a dance teacher who is also Director of the Dublin Youth Dance Company.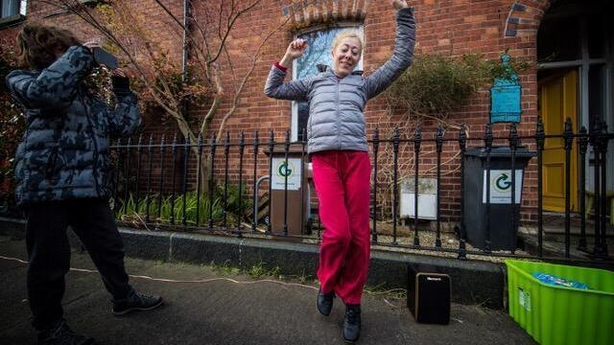 She's providing the music and speakers for the morning sessions and a little bit of co-ordination where it's needed.
Among those taking part are teenagers Finbar and Salva, who are off school because of the coronavirus-related closures. They're focusing on getting some weight training in, with older brother Finbar showing his younger brother the ropes.
But Salva warned he's only staying outside to train "if it's not too cold".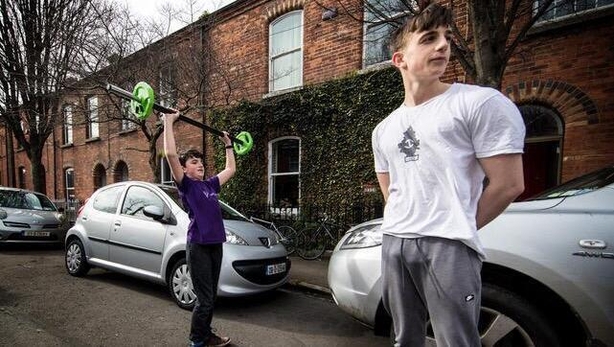 Another local taking part is Davida Dee. She describes the exercises she's doing as kind of Zumba-based moves that are "low on co-ordination and more on the feeling".
The important thing for her though is how community initiatives like this can help with one's mental health, something Davida believes "is being underestimated at the moment.
"I got very sad on Wednesday night when I realised what was about to happen and you take a night to reconfigure what is going to happen and I think this kind of thing is essential," she says.
She adds that along with the exercise classes what she'd love to see to help people cope with prolonged periods of isolation is for RTÉ to come up with "a Christmas-style programme where they just send out the big boys, the real crowd-pleaser movies, like great family entertainment and just throw the whole schedule up in the air and give us what we want, because we need it".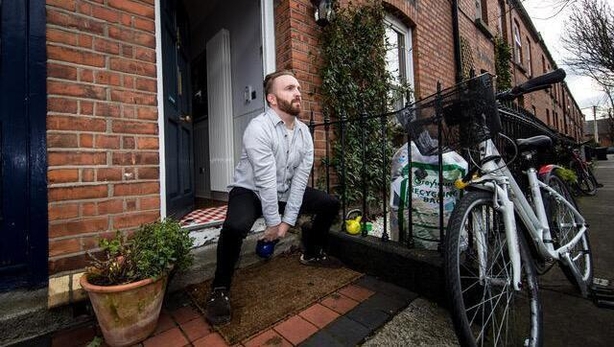 David Karlström, as he goes through his kettlebell squatting routine just outside his doorway, points out that while it's important to observe the guidelines set out by the HSE and Government "I think it's also really important to acknowledge the need for social interaction but at a safe distance.
"We really need to do everything we can as a community to get through this," he stresses.
At the other end of the street Anita Barrett is leading another group in "just a bit of a warm-up" with stretches, yoga and strength and conditioning.
"We're already starting to go a bit stir crazy and the kids are picking on each other so it's good to be out."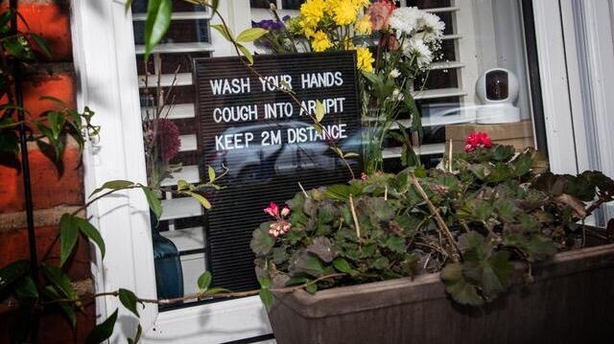 For Anita, like everyone getting involved here in Dublin 8, it's most definitely a safety-first approach: "We're all really aware that we can be close to our own families but not other people's."
When I ask her how everyone will manage if people are required to spend this amount of time at home and away from others for an extended period, she defiantly sums up the situation aptly by saying we'll all have to find a way to manage, "we're just going to have to do it".