A newborn baby in England has tested positive for Covid-19. The infant is believed to be one of the world's youngest patients with the disease.
The mother was rushed to hospital days earlier with suspected pneumonia and she and her child are being treated at separate hospitals, according to The Sun newspaper, which first revealed the case.
The newspaper said the woman was tested at North Middlesex Hospital but the result was not known until after the birth. It is not known whether the child contracted the disease in the womb or was infected during birth.
North Middlesex University Hospital NHS Trust said: "Two patients at North Middlesex University Hospital have tested positive for coronavirus. 
"One has been transferred to a specialist centre and one is being treated in an isolation room.
"The safety of our patients and staff is our top priority, so in following guidance from Public Health England, we are regularly deep cleaning the areas where the patients are cared for and staff who were in close contact with these patients were advised to self-isolate."
Chief Medical Officer for England, Professor Chris Whitty, has previously said he does not think pregnant women should start worrying about the coronavirus.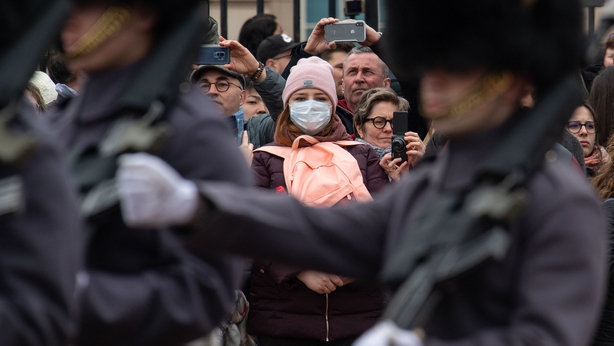 What is the latest advice on coronavirus for pregnant women from the HSE?
We are still learning about coronavirus (Covid-19). We don't yet know how it affects pregnant women and their babies.
Phone your GP for advice if these apply to you:
Pregnant women are also asked to contact their GP or hospital midwife if they have a high temperature.
One of the symptoms of coronavirus is fever (high temperature). This can increase the risk of complications during the first trimester (week 0 to 13).
---
Around 80% of cases of Covid-19 will be a mild to moderate illness, close to 14% have severe disease and around 6% are critical.
Generally, you need to be 15 minutes or more in the vicinity of an infected person, within 1-2 metres, to be considered at-risk or a close contact.
---
Read more:
UK virus death toll jumps from 11 to 21
Covid-19: Live Updates
Covid-19: A journey together
---
The Royal College of Obstetricians and Gynaecologists in the UK has published its own guidelines for pregnant women. It says:
Q1. What effect does coronavirus have on pregnant women?
Pregnant women do not appear to be more severely unwell if they develop coronavirus than the general population. As this is a new virus, how it may affect you is not yet clear. It is expected the large majority of pregnant women will experience only mild or moderate cold/flu like symptoms.
More severe symptoms such as pneumonia appear to be more common in older people, those with weakened immune systems or long-term conditions. There are no reported deaths of pregnant women from coronavirus at the moment.
If you are pregnant you are more vulnerable to getting infections than a woman who is not pregnant. If you have an underlying condition, such as asthma or diabetes, you may be more unwell if you have coronavirus.
Q2. What effect will coronavirus have on my baby if I am diagnosed with the infection?
As this is a very new virus we are just beginning to learn about it. There is no evidence to suggest an increased risk of miscarriage. There is also no evidence that the virus can pass to your developing baby while you are pregnant (this is called vertical transmission). It is therefore considered unlikely that if you have the virus it will cause abnormalities in your baby.
Some babies born to women with symptoms of coronavirus in China have been born prematurely. It is unclear whether coronavirus caused this or the doctors made the decision for the baby to be born early because the woman was unwell. As we learn about the risk of pre-term birth and coronavirus infection, we will update this information.
---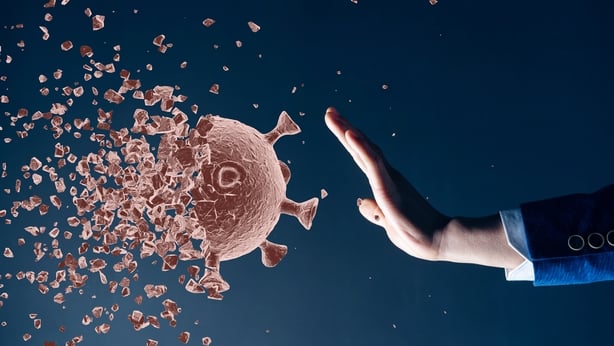 An earlier publication from the HSE and the Health Protection Surveillance Centre (HPSC) refers to a Chinese medical study. In the limited case series in China, no evidence of the virus was found in the amniotic fluid, cord blood or breast milk of six women with Covid-19 who had delivered by caesarean section and none of the infants developed infection.
How have babies with the illness been treated and how are they now?
In a confirmed case in an infant in China, the baby who was diagnosed with Covid-19 at five days old has since been released from hospital and is said to be doing well.
The infant, whose parents named him Mu'en - meaning "immersed in kindness" - spent one month receiving treatment at the Henan Children's Hospital.
Mu'en had showed very rapid breathing, fast heart rate and poor oxygen intake upon arrival at the hospital; treatment was given to improve his heart function, and later a nutrition support therapy added, according to Cheng Yibing, executive deputy head of the Henan Children's Hospital. 
The baby gradually recovered and was eventually discharged after improving health and twice showing negative test results for coronavirus.
Click here to read the HSE's guidelines if a pregnant woman does test positive for coronavirus towards the end of her pregnancy.