A primary school principal has spoken out about the negative impact anxiety about the coronavirus is having on children at her school.
The school principal, who does not wanted to be named to protect the identities of pupils, advised parents to remind their children of the need to respect the rights and feelings of others.
She said there are a number of children of Chinese origin enrolled at the school.
She said children have begun calling the virus "the China virus" and that a small number of children at the school have engaged in "prank behaviour", which has caused offence to children of Chinese origin and their families.
The principal said a number of families at the school have returned recently, having spent up to a month in China for the Chinese New Year.
She said none of the families with children attending her school come from the area in China affected by the virus, and none of them visited that area.
However, she said anxiety levels have risen at the school since their return.
"The children are very aware of what's happening in the news. They are very conscious of the fact that some children in the school left for the Chinese New Year and have now returned".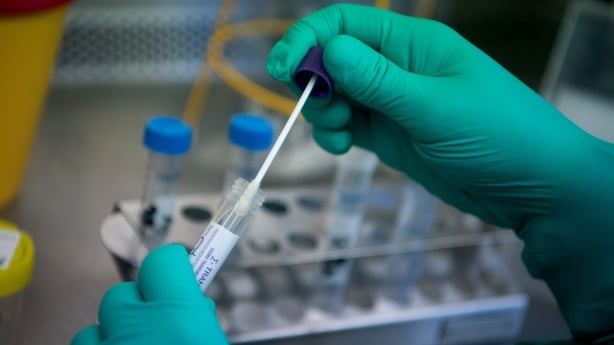 She described a game being played by children. "One child will rub a classmates arm, then go over to another child, rub their arm, and say 'now you've got the China virus'," she said.
"It is prank behaviour, but it is causing offence. A number of Chinese parents have expressed their concern at what they deem borderline racism," she added.
She said the school was dealing with the problem.
"We want to protect the Chinese community. We bring the children who have done this in and we have a talk with them. We explain that they have offended other children. We say to them 'how would you feel if someone did that to you?'
"After that, they understand that this is not something that they can say, because it is giving offence."
The Chinese New Year, which took place late last month, is a huge Chinese festival, akin to Christmas here in terms of its social importance.
"Families at our school will have saved for a very long time to make this trip", the principal said, "it's a big deal for them. They may not have seen people for many years and because it's such a long trip they often stay for a month".
Although the advice is that quarantine is not necessary for anyone returning from mainland China who is not displaying symptoms of the virus, the school principal said some families chose themselves to quarantine their children when they returned and have kept their children out of school for two weeks.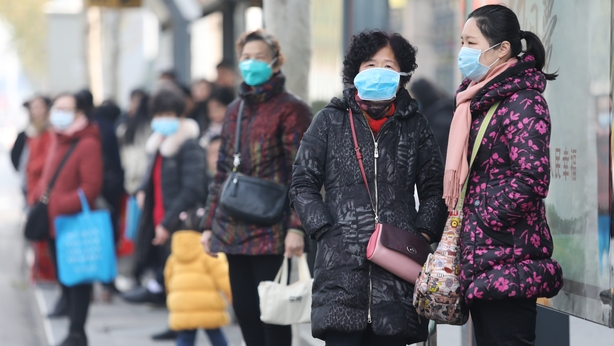 The principal said that some Chinese origin children have chosen to come to school wearing masks.
The principal expressed concern about the advice that has been given to schools, which she said is confusing.
This primary school is not the only one encountering problems with anxiety among school children.
Another primary school has sent out a notice to parents saying that "it has come to our attention that some children are being excluded from playtime activities because a small group of children have received misleading information relating to the spread of the virus".
The notice urges parents to "please take some time to reassure your child that they are safe".
A member of a whatsapp group set up by the Chinese community in Ireland said there have been some incidents that upset children at schools.
However, Tian Yu Lloyd said that this was very much a secondary issue to members of the Chinese community right now.
"The number one issue," she said is, "'is my community doing its best to prevent the virus from spreading to Ireland?
"Everybody is just so anxious about the virus themselves. We are really worried".
A medical journal study from earlier this month, which suggested that that the virus could be spread by people who were not displaying symptoms, was subsequently found to be flawed and was withdrawn.
However, the findings of the New England Journal of Medicine study were widely publicised before it was withdrawn.
This perception - that people displaying no symptoms may still be able to transmit the virus - appears to be contributing to anxiety in schools.
The school principal who spoke to RTÉ News was not aware of the fact that the findings of this study had been discredited.