Overnight developments from General Election 2020 you might have missed: Lisa Chambers loses her seat in Mayo, Fine Gael loses two close contests late in the night, and a power cut in Roscommon-Galway.
11:57pm - McHugh eliminated
Shortly before midnight, the Green Party's Saoirse McHugh is excluded on the fifth count in Mayo, with her total of 6,036 votes not enough to save her from elimination.
0:47am - McGuinness elected in Carlow-Kilkenny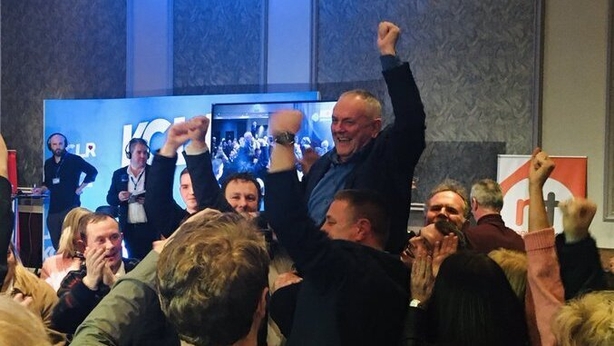 Fianna Fáil's John McGuinness takes the second seat in Carlow-Kilkenny on the sixth count.
1:49am - Labour gets its first TD in the 33rd Dáil
Seán Sherlock (Labour), James O'Connor (Fianna Fáil), and David Stanton (Fine Gael) are all elected on the eighth and final count in Cork East.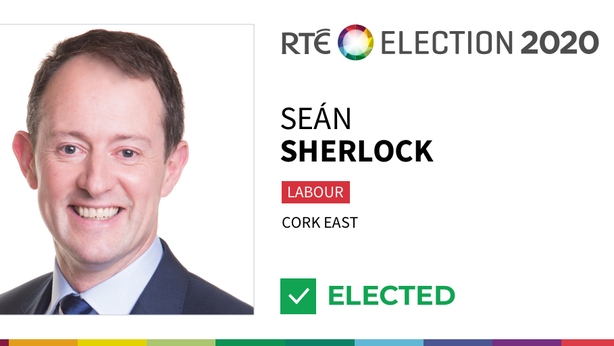 Fianna Fáil's Kevin O'Keeffe is excluded.
Sherlock becomes the first Labour TD to win a seat in this General Election.
1:55am - Power cut stops Roscommon-Galway count
Around five minutes later, a power cut interrupts the count in Roscommon-Galway.
Independent candidate Denis Naughten elected with roughly a 3200 surplus. Count adjourned until 12pm tomorrow, due to power outage, where final count between Eugene Murphy and Claire Kerrane will take place. #GE2020 pic.twitter.com/InqlaLSGnl

— RTEroscommongalway (@RTErosGalway) February 10, 2020
However, despite the disruption, staff manage to complete the fifth count and Independent TD and former minister for communications Denis Naughten takes the second seat in the three-seat constituency.
2:20am - Chambers loses out in Mayo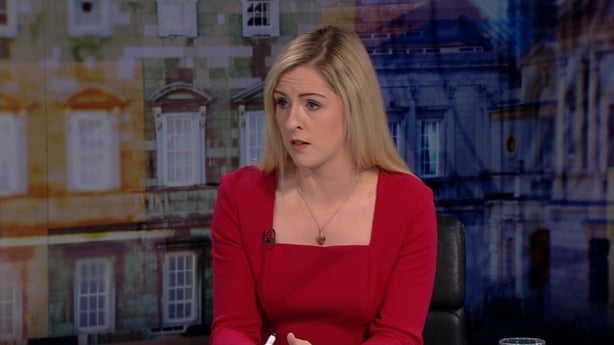 Perhaps the biggest shock of the early hours comes in Mayo where outgoing Fianna Fáil TD Lisa Chambers loses a tight battle for the final seat with Fine Gael candidate Alan Dillon.
Fianna Fáil's Dara Calleary and Fine Gael's Alan Dillon have been elected in Mayo. Fianna Fáil's Lisa Chambers has lost her seat #GE2020 pic.twitter.com/atyrgdtAtO

— RTEmayo (@RTEmayo) February 10, 2020
Mr Dillon, a former Mayo footballer, replaced former party leader Enda Kenny who did not run for re-election in the constituency.
Dara Calleary of Fianna Fáil was also elected on the last count.
Fine Gael's Michael Ring and Rose Conway-Walsh of Sinn Féin were both elected on the first count.
Final count (7) in Mayo #GE2020 pic.twitter.com/EdjqwmP5Jg

— RTEmayo (@RTEmayo) February 10, 2020
Following her defeat, Ms Chambers, who is Fianna Fáil's Brexit spokesperson, said she was "better as an individual" thanks to the time she had spent in political life.
She conceded that "today was not her day".
3:28am - Disappointing finish for Fine Gael
Despite Alan Dillon's success in Mayo, it was a bad finish to the night for Fine Gael, with the party losing out in two close contests for the final seat in Waterford and Cork South-West.
Mary Butler (FF), Matt Shanahan (IND), and Marc Ó Cathasaigh (GP) were all elected on the seventh and final count in Waterford.
Green Party Marc Ó Cathasaigh and supporters celebrating his election to the Dáil @rtenews pic.twitter.com/WDg7XSGin6

— RTEwaterford (@RTEwaterford) February 10, 2020
Mr Ó Cathasaigh becomes the Green Party's first Waterford TD, and their first outside Dublin since 2011, beating Fine Gael's John Cummins in the process, which leaves the party with no TD in the constituency.
3:42am - Social Democrats claim final seat in Cork South-West
Around 15 minutes later, Fine Gael misses out in another tight battle, this time in Cork South-West.
In a race for the last of three seats in the constituency, Social Democrat candidate Holly Cairns gains more than 3,000 transferred votes from the eliminated Paul Hayes to push her over the line against Fine Gael's Tim Lombard.
The defeat by just over 500 votes leaves Fine Gael without a seat in what was a heartland for the party.
February 10, 2020