Nominations have closed for General Election candidates to get their name on their constituency ballot paper.
More than 500 candidates have submitted their nomination papers to contest General Election 2020.
Today was also the deadline for people who are not registered to vote to get on the Supplementary Register of Electors.
Forms had to be received by local authorities before close of business this evening.
In the campaign itself, Fine Gael leader Leo Varadkar and Fianna Fáil leader Micheál Martin will clash in the first leaders' debate on Virgin Media One at 9.30pm.
The parties are on the hustings across the country, with new policies published on rural development, taxation, rent and pensions.
Fine Gael's Simon Coveney and Michael Ring set out their party's policy on supporting rural Ireland at an event in Golden, Co Tipperary.
Fine Gael has led a Government that has "invested heavily in rural Ireland and will continue to do that", Mr Coveney said.
Fianna Fáil has published proposals on reforming personal taxation at a news conference in Dublin.
The party is planning to reduce the 4.5% Universal Social Charge rate to 3.5%.
It is proposing to increase the standard rate of income tax band by €3,000 for an individual and €6,000 for a couple.
We need your consent to load this rte-player contentWe use rte-player to manage extra content that can set cookies on your device and collect data about your activity. Please review their details and accept them to load the content.Manage Preferences
---
Read more:
---
Fianna Fáil's Michael McGrath said his party would also increase the so-called rainy day fund from €500,000 to €750,000 per year, bringing the fund to €5.2bn by 2025.
Sinn Féin's Pearse Doherty outlined his party's new plans to assist workers and families, as well as dealing with insurance reform and pensions.
Meanwhile, Sinn Féin has said that it would use the surplus in the social insurance fund and an increase in employers' PRSI to pay for restoring the eligibility age for the State pension to 65.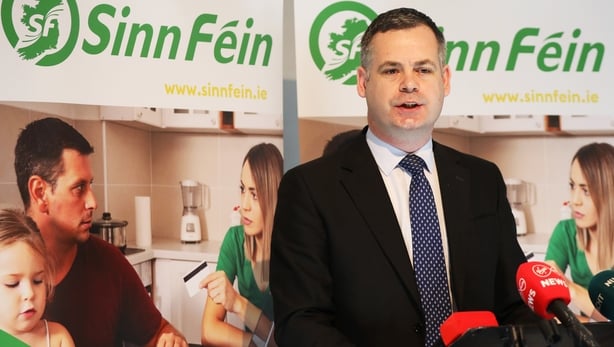 Party leader Mary Lou McDonald said a €1.4bn surplus in the fund and increasing employers' PRSI by 4% on income over €100,000 would cover the cost.
She also said that a Sinn Féin government would make early education and childcare a public service. She said that there would be an investment of €500m per annum and that it would take two terms in government to make childcare a public service.
People experiencing difficulties in the rental sector were front and centre for the Labour Party, with new initiatives announced by Jan O'Sullivan and Kevin Humphreys.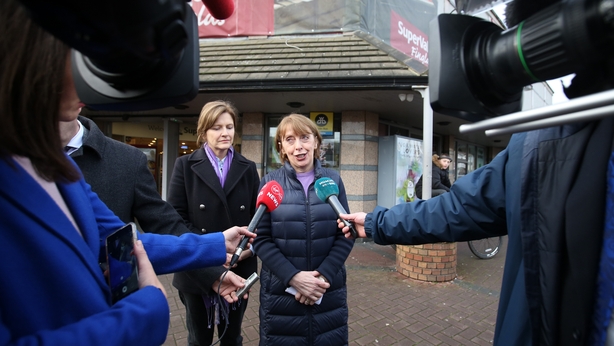 Richard Boyd Barrett of People Before Profit has revealed his party's manifesto at a launch in Dublin with Bríd Smith and Gino Kenny.
The construction of 100,000 public and affordable houses, the restoration of the pension age to 65 and 33 hours of free childcare a week are among the proposals put forward.
Mr Boyd Barrett said the group was offering a true alternative to Fianna Fáil or Fine Gael led government and that a vote for their candidates would not be used to prop up either of the big parties.
Green Party leader Eamon Ryan supported candidates in both Westmeath and Meath.
Social Democrats co-leader focused on pension reform at a media event in Finglas in Dublin.