We need your consent to load this rte-player contentWe use rte-player to manage extra content that can set cookies on your device and collect data about your activity. Please review their details and accept them to load the content.Manage Preferences
US President Donald Trump has said he ordered the killing of Qasem Soleimani to stop a war, not start one, saying the Iranian military commander was planning imminent attacks on Americans.
"Soleimani was plotting imminent and sinister attacks on American diplomats and military personnel but we caught him in the act and terminated him," Mr Trump told reporters at his Mar-a-Lago resort.
"We took action last night to stop a war. We did not take action to start a war," the President said, adding that the United States does not seek regime change in Iran.
Iran's top military commander Qasem Soleimani was killed in a US-led drone strike in Baghdad this morning, together with Abu Mahdi al-Muhandis, the deputy head of the powerful Hashed al-Shaabi paramilitary force in Iraq.
President Trump's comments echoed those of the US Secretary of State Mike Pompeo, who told Fox News and CNN earlier that the killing Soleimani helped disrupt an "imminent attack" that would have endangered Americans in the Middle East.
Mr Pompeo declined to discuss many details of the alleged threat but said it was "an intelligence-based assessment" that drove the US decision to target Qasem Soleimani (pictured below), the commander of Iran's elite Quds Force.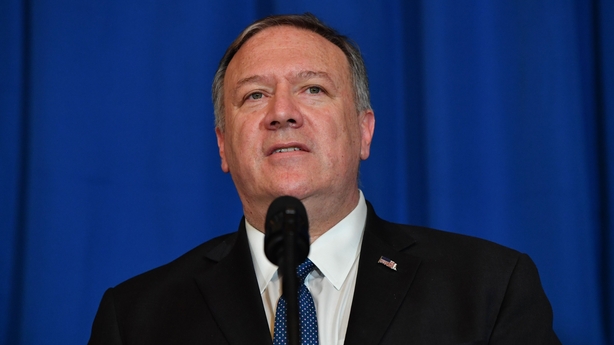 "He was actively plotting in the region to take actions - a big action as he described it - that would have put dozens if not hundreds of American lives at risk. We know it was imminent," Mr Pompeo told CNN, echoing an earlier Pentagon statement yesterday.
"These were threats that were located in the region," Mr Pompeo added.
"Last night was the time that we needed to strike to make sure that this imminent attack ... was disrupted."
"What was sitting before us was his travels throughout the region, his efforts to make a significant strike against Americans," Mr Pompeo said separately on Fox News. "There would have been many Muslims killed as well, Iraqis and people in other countries."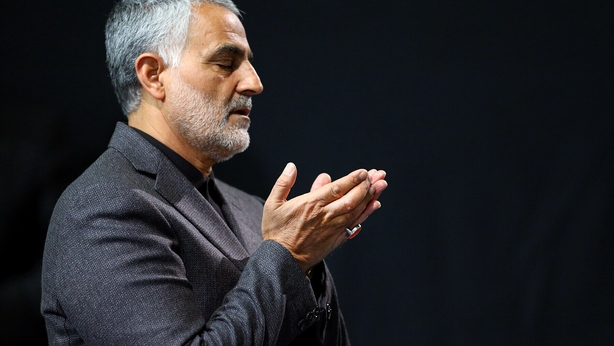 The Pentagon announced that the US will deploy up to 3,500 more troops to the Middle East in a show of force.
The reinforcements will come from the 82nd Airborne Division's Global Response Force, which already supplied several hundred extra troops to the region earlier this week as tensions grew over an attack on the US embassy in Baghdad.
A Defense Department spokesperson said that the 82nd Airborne's Immediate Response Force brigade had already been notified earlier this week that they could be sent to the region.
"The brigade will deploy to Kuwait as an appropriate and precautionary action in response to increased threat levels against US personnel and facilities, and will assist in reconstituting the reserve," the official said.
Mr Pompeo spoke with Iraq's Speaker of Parliament Mohammedal-Halbouni and they agreed on the need to lower tensions in Iraq and the region in the wake of a US air strike that killed Iran's most powerful general, the US State Department said.
"The secretary expressed his appreciation for al-Halbouni continued partnership with the United States," State Department spokeswoman Morgan Ortagus said in a statement. 
"Secretary Pompeo and Speaker al-Halbousi agreed on the importance of reducing tensions in Iraq and the region."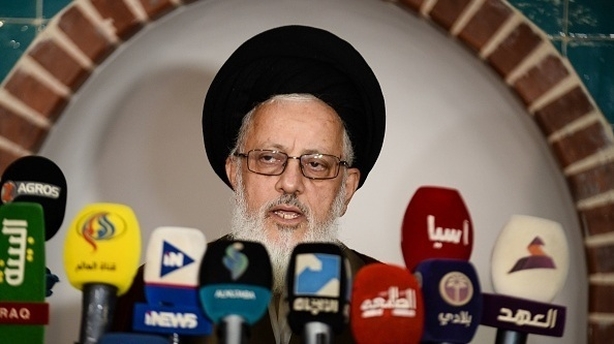 Iran has threatened to retaliate after the overnight US air strike against the second most powerful figure in Iran that marked a dramatic escalation in the Iran-US conflict in the Middle East.
---
Read more: 
Tens of thousands rally in Iran capital against killing
US kills top Iranian commander Soleimani in air strike
The killing of Soleimani: What happens next?
---
Meanwhile, Democratic US lawmakers said they had not been briefed about any imminent Iranian plot or the planned US strike, and warned the Trump administration against pursuing war without congressional approval.
US Representative Max Rose, a US Army veteran, told CNN he wanted more information about the underlying intelligence that drove the strike, including how imminent any Iranian attack was. He also said he wanted to know what the administration's plan was to deal with an inevitable Iranian response.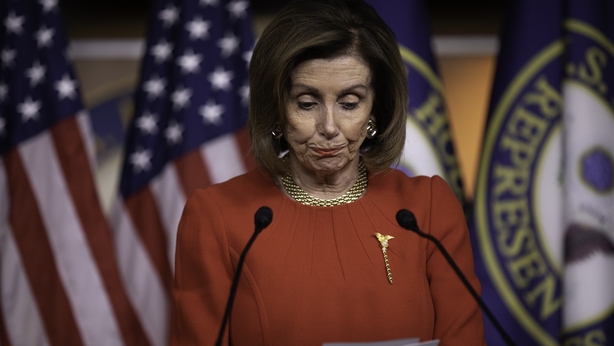 Earlier, the US House Speaker Nancy Pelosi said: "Tonight's airstrike risks provoking further dangerous escalation of violence. America - and the world - cannot afford to have tensions escalate to the point of no return.
"The Administration has conducted tonight's strikes in Iraq targeting high-level Iranian military officials and killing Iranian Quds Force Commander Qasem Soleimani without an Authorization for Use of Military Force (AUMF) against Iran.
"Further, this action was taken without the consultation of the Congress. The full Congress must be immediately briefed on this serious situation and on the next steps under consideration by the Administration, including the significant escalation of the deployment of additional troops to the region."
The strike conducted in Iraq "went forward with no notification or consultation with Congress," House Foreign Affairs Committee chairman Eliot Engel said in a statement.
Gen Soleimani was "the mastermind of immense violence" who has "the blood of Americans on his hands," the Democrat said.
But "to push ahead with an action of this gravity without involving Congress raises serious legal problems and is an affront to Congress's powers as a coequal branch of government," he added.
The White House traditionally notifies senior members of both parties in the Senate and House of Representatives ahead of major military action.
Several Democrats, including the party's 2020 presidential frontrunner Joe Biden, the former vice president, have warned that the targeted killing could bring US forces dramatically closer towards an armed conflict with Iran.
My statement on the killing of Qassem Soleimani. pic.twitter.com/4Q9tlLAYFB

— Joe Biden (@JoeBiden) January 3, 2020
Phillip Smyth, a US-based specialist in Shia armed groups, said the strike would have "bigger" ramifications than the 2011 US operation that killed Al-Qaeda head, Osama bin Laden, and the 2019 American raid that killed IS leader Abu Bakr al-Baghdadi.
He said: "In terms of a decapitation strike, what just happened is the most major decapitation strike that the US has ever pulled off." He added: "There is no comparison."
Former US Ambassador to the UN, Samantha Power, said the conflict is "likely to get very ugly very quickly".
A flag is not a strategy.

Trump is surrounded by sycophants (having fired those who've dissented). He has purged Iran specialists. He has abolished NSC processes to review contingencies. He is seen as a liar around the world.

This is likely to get very ugly very quickly. https://t.co/UV4o0uWVfe

— Samantha Power (@SamanthaJPower) January 3, 2020
After the attack, US President Donald Trump tweeted an image of the American flag, adding later that General Qassem Soleimani has killed or badly wounded thousands of Americans, and was plotting to kill more.
....of PROTESTERS killed in Iran itself. While Iran will never be able to properly admit it, Soleimani was both hated and feared within the country. They are not nearly as saddened as the leaders will let the outside world believe. He should have been taken out many years ago!

— Donald J. Trump (@realDonaldTrump) January 3, 2020