A new facility to test for cardiac risk in young people has been officially opened in Tallaght in Dublin.
Sudden cardiac death is caused by an inherited heart condition and so screening for family members is crucial to identify those at risk.
The CRY Ireland Centre (Cardiac Risk in Young) provides cardiac screening and a testing centre.
It also gives emotional support to individuals and families who have lost loved ones to Sudden Cardiac Death, or are affected by inherited cardiac conditions.
The new centre has state-of-the-art equipment to improve diagnostic capability, better access to genetic testing, and more space to see vulnerable families.
It has also secured extra staffing and can perform investigations and discuss results on the same day, across entire families.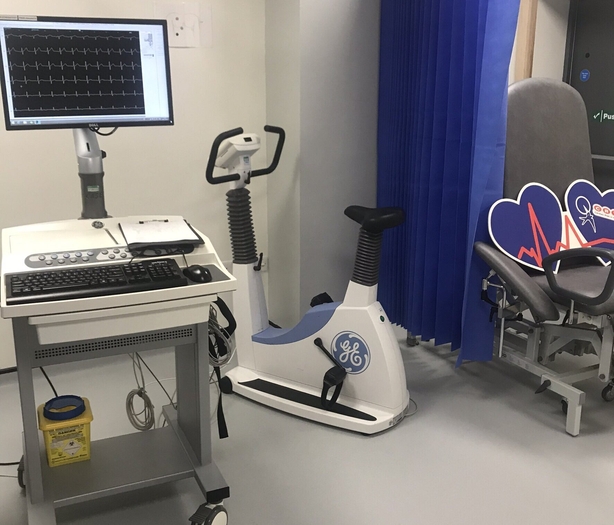 It expects to deal with around 2,200 patients a year, allowing it to clear waiting lists over a two-year period, given the demand for the service.
In recent years, mainly due to a reduction in staffing and also due to the increasing complexity of cases, the number of cases it could deal with reduced to 958 last year.
Waiting times for "routine" new appointments passed 12 months and scheduled surveillance follow-up appointments were several years overdue.
The extra staffing includes physiologists, clinical nurse specialists, a dedicated consultant and administrators.
Around half of the patients seen are between 20 and 40 years of age, but the age range including family clinics is six weeks to 83 years of age.
Most sudden cardiac deaths are caused by abnormal heart rhythms.Identifying those at most risk is key to reducing deaths.
CRY is a self-supporting registered charity with the bulk of the money coming from fundraising events.