Minister for Justice Charlie Flanagan has said he has every confidence in the Garda Commissioner and his team, following comments made by junior minister Michael D'Arcy who claimed senior gardaí in the border region had "let down" the directors of Quinn Industrial Holdings.
Garda Commissioner Drew Harris has defended the garda handling of the investigation into attacks on directors of Quinn Industrial Holdings, including the attack on Kevin Lunney.
Speaking on RTÉ's The Week in Politics, Mr D'Arcy, a junior minister at the Department of Public Expenditure and Reform, said the executives were "disappointed" that they'd been left on their own to deal with a long-running and escalating campaign of intimidation.
This evening, Mr Flanagan said: "Border policing presents acute challenges in any jurisdiction and also here on the island of Ireland."
He said he wanted to acknowledge the close relationship between the PSNI and An Garda Síochána.
He added that "it's important that we look forward, acknowledging the progress that was made, but ensuring that the gardaí vigorously and relentlessly pursue those responsible" for the attack on Kevin Lunney and the threats against other directors of QIH.
"I look forward to further progress on what is a really important investigation over coming weeks," he added.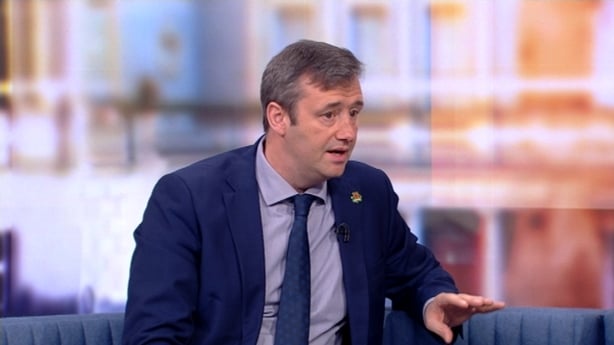 Mr D'Arcy said the directors were disappointed by senior gardaí and "on-the-ground" policing, and not Taoiseach Leo Varadkar, Minister for Justice Charlie Flanagan, or Garda Commissioner Drew Harris, who he said "shouldn't have to get involved" on every occasion.
He said the brutal attack on Kevin Lunney was "an outrage" that "should have been dealt with sooner and better" by senior gardaí.
The Taoiseach met with the five directors of QIH for over an hour in Co Cavan today to assure them of the Government's support.
Leo Varadkar wanted to thank them for their courage, determination and their commitment to the company.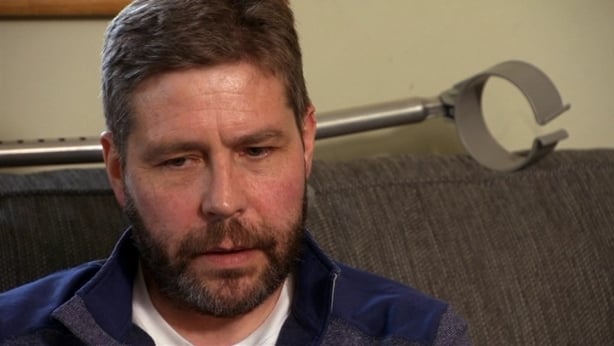 In a statement, the Taoiseach said he wanted to thank Mr Lunney in particular for the resilience he has shown following his barbaric abduction and torture.
Mr Varadkar was in Enniskillen, Co Fermanagh, for Remembrance Day.
The Garda Commissioner has said there is no question in his mind "of a lack of determination" by gardaí in bringing the perpetrators of the attack on Kevin Lunney to justice.
Mr Harris said he is "fully confident in the commitment of the local chief superintendent and his team to the investigation".
The Commissioner also said: "I am confident in what we are doing and the progress that we are making alongside the Police Service of Northern Ireland."
Mr Harris said throughout September, October and this month, gardaí have been "illustrating our commitment to the investigation into the attack on Kevin Lunney and indeed the subsequent issues as well".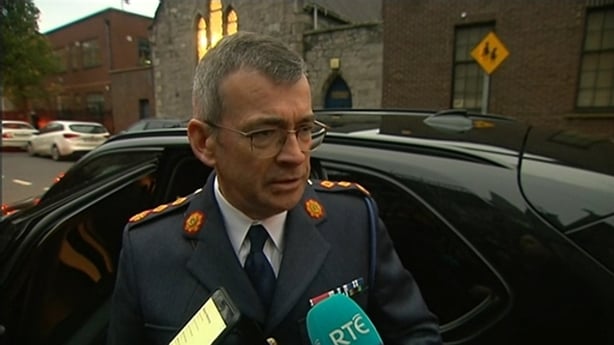 In a statement, Quinn Industrial Holdings welcomed the "personal interest taken by An Taoiseach in bringing to justice those responsible for a campaign of terror and intimidation against its staff".
The company said it believes the "establishment of a joint investigative team is a critical step and is satisfied that the necessary resources and resolve are now in place for an effective investigation".
The Association of Garda Sergeants and Inspectors (AGSI) described Mr D'Arcy's claims as "unhelpful".
Deputy General Secretary Antoinette Cunningham said it was ironic that a Government minister is attacking local gardaí when garda associations are on the record as stating that the border area is under-resourced and has been for some time. 
"Our members have been hamstrung by a lack of resources and we are on the record as voicing our concern about this. 
"We cannot comment in detail on this matter as it is operationally sensitive, however we are in close contact with sergeants and inspectors in the border region and they are both committed and concerned in equal measure.
"The resourcing issue is being addressed by Government following confirmation of additional resources into the armed support unit in Cavan, a further commitment of 25 gardaí in the next round of recruits going to the Cavan/Monaghan region, followed by a further 20 to the border," said Ms Cunningham.
"We are calling on Minister D'Arcy to clarify his comments," she added.
Mr D'Arcy argued the issue with tackling high-level criminality in the region was "not a matter of resources".
He said there had never been a higher justice budget in the history of the State and that when requests were made for additional gardaí, "they were not refused".
Mr D'Arcy was responding to calls from Fianna Fáil for more garda resources to be deployed to the border area.
Fianna Fáil TD for Cavan-Monaghan Brendan Smith called for a cross-border statutory crime agency to be set up to tackle criminality in the region.
Also speaking on RTÉ's The Week in Politics, he said that he had first put a bill allowing for the establishment of such a body before the Oireachtas in 2015.
Mr Smith said the agency should be made up of representatives from An Garda Síochána, the PSNI, the Environmental Protection Agency, the Revenue Commissioners, and the Criminal Assets Bureau.
Mr D'Arcy said cross-border cooperation was already happening, and the Government did not want to "start replicating what's there already".
This afternoon, Fianna Fáil's justice spokesperson described Mr D'Arcy's comments as bizarre and unhelpful.
Jim O'Callagan said the Minister's words will only serve to make a bad situation worse.
He said it is the Government's responsibility to ensure that all garda divisions are adequately staffed and resourced.
"The border region always had unique policing needs, but this Government have failed to recognise that," Mr O'Callaghan said.