Ireland's largest dementia-only care home is facing closure because it is chronically underfunded, according to documents seen by RTÉ News.
St Joseph's Shankhill, a dedicated dementia care home in Dublin, houses 60 live-in residents and provides 120 places per week in its daycare service.
Management at St Joseph's made the announcement this week in three letters issued to staff and families of residents and users of the facility.
The letters state the private not-for-profit service is operating at a great financial loss, is chronically underfunded and is at a critical stage in respect to its future viability.
St Joseph's said it cannot continue its daycare service and will have to close the service at the end of this year.
Its 60 bed live-in dementia unit at St Joseph's also faces closure.
The letters, signed by Chief Executive of the St John of God Hospital Emma Balmaine, state that the daycare rate, which is set by the Health Service Executive, has not increased since 2006 and costs have increased since then.
The letters state: "Our daycare rate, set by the HSE, has not increased since 2006. As you can imagine over the last 13 years many costs have increased significantly, in particular, insurance costs.
"Moreover, our residential home is in a greater deficit. As recently as mid-October, we have been informed by the HSE that they have no available funding to commit at this time to support the daycare deficit.
"They have said that they will review the situation as a priority on a continuous basis as it unfolds during the remainder of 2019. They also stated that any validated additional funding requirement to support daycare service provision is considered in the context of the 2020 estimates process.
"Unfortunately this is of no comfort to us as it does not assure us that there will be sufficient funding in 2020 to continue to offer daycare. The only likely option, in the absence of funding, is that we will have to advise the HSE that we cannot continue and will have to close daycare at the end of 2019."
The HSE said in a statement that no prior notification was received about the letters sent to family and staff, and that this "is a matter of great concern when the engagement in relation to daycare costs is ongoing".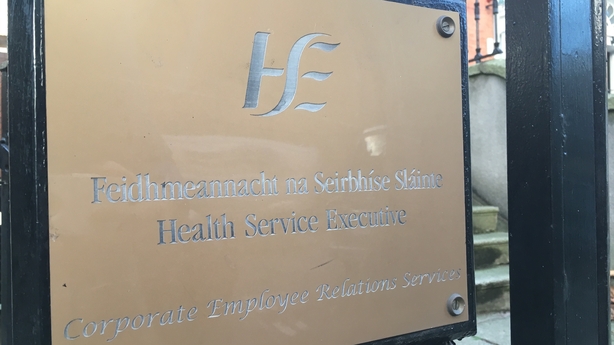 It added: "The HSE contracts for approximately 25 daycare places per day at St Joseph's and this is a very valuable service for those who attend. The HSE has been engaged with the order in relation to costs associated with this service and those engagements have been ongoing.
"The HSE has advised that it will continue to engage intensively with the order to try and resolve outstanding issues in relation to the day care service so as to avoid, if possible, disruption to vulnerable service users."
Speaking on RTÉ's Morning Ireland, Ms Balmaine said that if funding was not increased it would have to start to wind down its residential service.
"The letters are telling people that we are insufficiently funded and that we are asking the NTPF and the HSE to fund us properly and that in the event that we don't get funding we can't continue here in Shankill," she said.
Chronic underfunding pushes dementia care home @sjdementia to warn in letter to staff and families that its 60 bed live in service and day care service with 120 places per week face closure. Tune in to @morningireland @rtenews @RTERadio1 @rte between 7:30 & 8. pic.twitter.com/hEypsDGfVE

— cian mccormack (@cian_mccormack) November 6, 2019
Asked if this means St Joseph's will have to turn people away, she said: "We will have to make arrangements with the HSE to maybe re-home people that are living here currently, which is not something we want to face.
"But, if we can't have sufficient funding to keep the doors open that is maybe what will have to happen."
The letters to staff and families of patients state: "The majority of people resident in St Joseph's are funded through the Nursing Home Support Scheme (NHSS) at a rate set by the National Purchase Treatment Fund (NTPF) or the Fair Deal as you will know it.
"This rate does not cover the costs incurred to meet the high dependency needs of people living with dementia.
"In the absence of adequate funding, I regret to say that the outlook for St Joseph's is bleak ... it is up to Government to take action now, it is their responsibility and within their power."
St Joseph's is part of the St John of God Hospital Group.
Between 2012 and last year, St Joseph's had losses of €7.2m, which were covered by the group. This year, a €1.2m deficit will not be met by group.
"We have funded this shortfall since 2012 but we can't continue to do that because our mental health service is suffering," Ms Balmaine said.
The NTPF said it does not comment on negotiations with individual nursing homes.
In a statement it said: "In general, the NTPF has clear, established processes for agreeing prices, and has successfully negotiated terms with over 430 private and voluntary nursing homes participating in the scheme."
The Department of Health said: "The Minister notes the ongoing engagement between the HSE and St Joseph's and encourages continued engagement.
"In its statutory role to negotiate maximum prices charged for the provision of long-term residential care services to NHSS residents, the NTPF established processes are the appropriate mechanism for engagement."