"I want to deny categorically any involvement in the abduction, killing and the burial of Jean McConville."
Gerry Adams was clear in his response to a question about whether he had attended a meeting in west Belfast in 1972 to discuss the fate of Jean McConville.
The former Sinn Féin president nodded towards five of Mrs McConville's children sitting in the public gallery of courtroom 16 at Belfast Crown Court as he walked to the witness box at 2.03pm on Monday.
Dressed in dark navy suit with a light blue shirt and pink tie, he swore an oath to tell "the truth, the whole truth and nothing but the truth."
Mr Adams was questioned by Barry MacDonald QC, representing Ivor Bell, who was accused of soliciting the murder of Mrs McConville.
The Louth TD was asked about a meeting Mr Bell said had taken place in the kitchen of a house on the Falls Road in west Belfast in December 1972, at which the fate of the mother-of-ten was discussed.
Mr Adams said he had not attended any such meeting or had any such discussions.
"It has been suggested you have been involved in a plan to abduct and murder Mrs McConville and that Mr Bell was involved in it," Mr MacDonald asked.
"Were you involved in it?"
Gerry Adams replied: "No".
Asked whether he had ever said that Jean McConville was a "tout" who should be shot, Gerry Adams denied that was the case.
"I actually do not think that Mrs McConville should have been shot.'"
Asked why he thought someone might suggest that he was involved in the murder and disappearance, he said it might be because Anthony McIntyre, the interviewer, was opposed to the direction he had taken Sinn Féin.
"Anthony McIntyre was involved with others in opposing, which he's entitled to do, the strategy which I and others were developing which subsequently led to the peace process and the IRA cessations, and which ended the IRA effectively," he said.
He later added: "There's an unrepresentative cadre/cohort of either former republican activists or some who never experienced the worst aspects of the conflict who see myself as a traitor to the cause."
Mr Adams also criticised the Boston College oral history project, which invited contributors to give interviews on the basis that they would not be released while they were alive, unless they gave permission.
"Boston College is a most suspect project with no real scholarly historical process of evaluating and bringing forward facts about Irish history," he said.
"Ridiculous situation where these people give interviews and they would not be used. If they believe in what they are saying why not then say it?"
Mr Adams said he first became aware of the contents of the Boston College recordings when they were played to him after he was arrested and questioned by the PSNI about the killing of Mrs McConville in April 2014.
"I didn't recognise the voice of Ivor Bell," he said.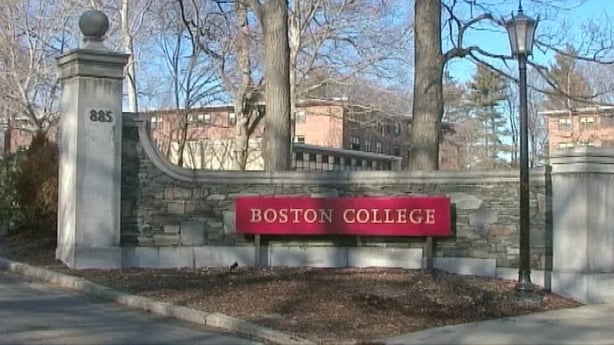 Ciaran Murphy QC, the chief prosecution lawyer, repeatedly asked Gerry Adams to respond to claims made by Ivor Bell about his alleged role in deciding her fate.
He repeatedly denied having been a member of the IRA's Belfast Brigade staff, any knowledge of the internal workings of the IRA, or attending the meeting that Ivor Bell said had taken place.
"If I was not a meeting where this was allegedly said how on earth could I comment on it," he asked.

At one point he said: "I have never hidden my associations with the IRA. I have never sought to distance myself from the IRA. I have denied IRA membership even though at the time that was a legitimate response.
"The IRA were totally wrong to have shot and secretly buried these folks. In particular compassion should have been shown to Mrs McConville - a lone woman with 10 children. That should have begged compassion."
Mr Adams said he had tried to help Jean McConville's case when they approached him during his time as West Belfast MP.
He said he had been instrumental in the creation of the Independent Commission for the Location of Victims' Remains, which was established to help find the bodies of those secretly buried by the IRA.
He said he was "trying to rectify the injustice that was done to Mrs McConville and others."
"In my work with the Commission I was trying to give these families what they deserved, which was a Christian burial," he explained.
"My view, my firm belief, was that a grave injustice was done on them, which the IRA apologised for."
He was asked about his attitude towards "touts" and whether they should be shot.
"I do not like the word tout," he replied.
"It is a regrettable fact that when armies are engaged in war they do kill those who they perceive to have assisted the enemy by giving information or in any way jeopardising in any way..."
Ciaran Murphy QC then asked: "Would it be fair to say you personally don't have a problem shooting informers?"
Gerry Adams replied: "I would have a problem shooting anybody. I think that's a very leading question. I'm not on trial here."
He added: "I supported the IRA as a general principle to resort to armed actions. I did not support all those armed actions. I am quite critical about some atrocities.
I do not have carte blanche support for the IRA."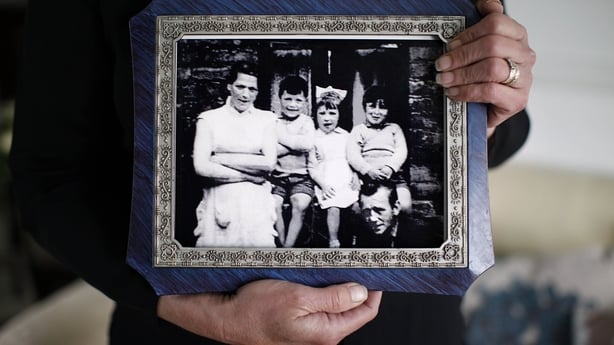 Summarising the prosecution case, Ciaran Murphy QC put it to Mr Adams that Ivor Bell had said he and Pat McClure had told him what was going to happen to Jean McConville.
"That conversation certainly didn't happen with me," he replied.
"All I can say is that I categorically deny any involvement in the abduction, killing and burying of Mrs McConville."
At one point, Ciaran Murphy QC asked Gerry Adams when he had first come to know Ivor Bell.
He said it was when they were both part of a republican delegation that travelled to London during the summer of 1972 to meet Secretary of State for Northern Ireland William Whitelaw.
Mr Adams said other members of the delegation included Martin McGuinness and Seán Mac Stíoifáin.
The barrister asked what was the status of that collective of people.
"I don't know what the status of the collective was," he replied.
"I know what my status was, I had been interned, I was released from internment to be part of these talks. I was a member of Sinn Féin and had been a member of Sinn Féin since I was 16 or so."
After stating that those talks had led to a short-lived truce later in 1972, Ciaran Murphy asked whether the IRA had agreed to that truce.
"The IRA did agree to it as I recollect," Mr Adams replied.
"You weren't in the IRA at the time?", the barrister asked.
"No," was the reply.
"Who was the representative of the IRA in that group," Mr Murphy enquired.
"There was nobody at that meeting described themselves as being representatives of the IRA," Gerry Adams said.
"The issue didn't come up, it may have been perceived that some of them were, but that wasn't the case."
As his cross-examination ended at 3.19pm, Mr Adams forcefully rejected claims by Ivor Bell that he had lied about being in the IRA.
"He did an interview that was only going to be released on his death, I'm not going to take lectures from somebody like that," he said.
"I have stated my position in relation to the IRA, whatever his position is not a matter for me."