Some 3,600 electricity customers have had their power restored after Storm Lorenzo passed over the country overnight.
In a statement ESB Networks said that power had been restored to all customers affected by Storm Lorenzo. 
Power had already been restored to 12,000 homes and businesses following the bad weather.
The ESB has asked the public to phone 1850 372999 if they notice anything that looks dangerous, such as fallen trees or power lines down.
Despite Ireland not feeling the full force of Lorenzo, parts of the country were hit with gusts of over 100 km/h overnight. Donegal suffered the worst of the storm's effects but without any major damage.
Authorities in Donegal have been dealing with flooding in the south of the county in the aftermath of the storm, which brought heavy rain and high winds overnight.
A number of properties in Donegal town suffered damage and local fire brigade units have been pumping water at various locations.
High tide passed in Donegal late morning with no increased flooding around the town.
Emergency services were on standby at several housing estates around the town to monitor the levels on the River Eske. However intensive efforts to pump water from affected areas appears to have worked.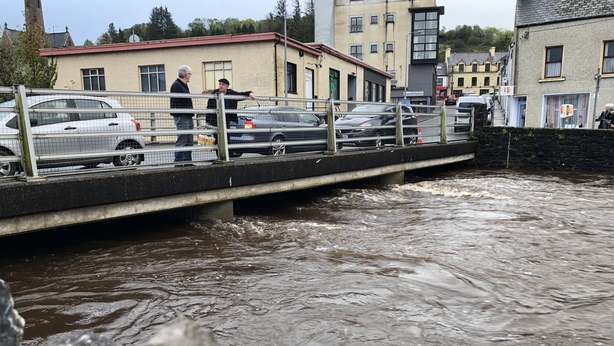 Close to 40 homes though were flooded early this morning. In most of the affected areas the waters have begun to subside. 
There are currently no Met Éireann weather warnings in effect.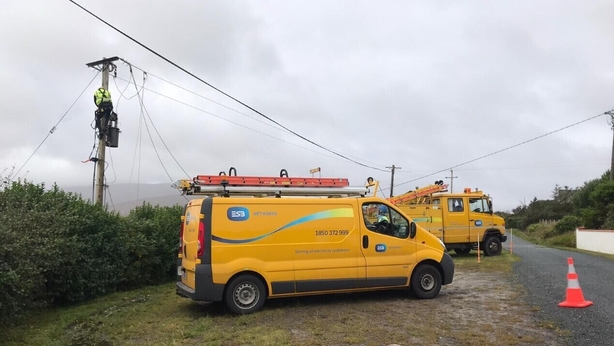 Meanwhile, motorists are being warned to watch out for fallen debris on the roads.
There was flooding in parts of Co Leitrim, while in Mayo gardaí warned motorists that many roads along the coast were strewn with debris, including branches and leaves, following the strong gusts.
However, there were no reports of any significant storm damage.
In Belmullet, conditions were understood to be extremely difficult this morning, with overspilling of water at the sea wall on the Blacksod side of the town, but locals said the gusts were subsiding and not as frequent out from the Mullet Peninsula.
Kerry appeared to have escaped significant storm damage and the Coast Guard's co-ordination centre at Valentia also reported a quiet night.
---
Read more:
As it happened: Storm Lorenzo hits Ireland
In pictures: Storm Lorenzo
How to share your images and videos with RTÉ News
---