Bus Éireann has stepped up security at its Busáras terminal in Dublin following a spate of attacks on drivers, including an attempt to hijack a bus.
The National Bus and Rail Union had threatened to stop operating services after 8pm from Monday 16 September because of the threat to driver safety.
It said today that in light of the enhanced security, members were prepared to continue to deliver services, but cautioned that they would have no compunction in withdrawing services in the event of further incidents of anti-social behaviour.
In a letter to the company on 5 September, NBRU General Secretary Dermot O'Leary referred specifically to an incident in Busáras on 29 August in which a driver was assaulted while loading the 126 bus.
He described this as "outrageous thuggery" - and just one of many attacks in recent months.
He referred to security measures at Busáras as "completely inadequate" and said: "Unless satisfactory security measures (extra resources) are put in place no later than Monday 16th September 2019, then our members have indicated that they will not be loading or unloading buses at Busáras after 2000 hours."
He also warned that if there were any further incidents in the interim period, the ban on late services could be implemented immediately.
Responding yesterday, Bus Éireann Chief Customer Officer Allen Parker described the issue of anti-social behaviour as "unacceptable and very worrying", and outlined enhanced security measures taken by the company.
These include providing round the clock security at Busáras through a contracted private security presence, with two security present at all times, and a third on duty between 8pm and midnight.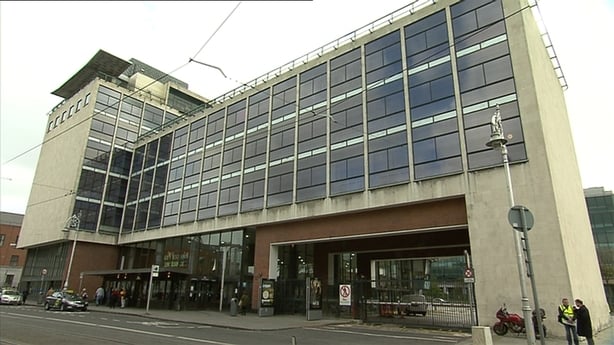 Their role will include actively patrolling all public areas, removing unauthorised or disruptive persons, assisting Bus Éireann staff as required, patrolling gates operating service departure times between 11.30pm and 6.30am, and liaising with gardaí should an incident arise.
Bus Éireann has also upgraded its CCTV system to deliver constant monitoring and improved response times to anti-social incidents.
In a response, Mr O'Leary said its members' initial reaction to the pledge of improved security "would appear to be favourable towards allowing for a continuation of 'night' services from Busáras, with caveats."
He said: "A number of recent incidents have again highlighted the fact that Bus Éireann services, along with those of the other CIE companies remain 'under threat' as a result of ongoing anti-social behaviour".
He warned that members had already indicated that they would have absolutely no compunction in withdrawing services in the event of further incidents.
He told Bus Éireann: "Put simply, there are no guarantees that frontline staff will provide a seamless service in the midst of an epidemic of thuggery towards transport staff and commuters."
Mr O'Leary also pledged to continue the union campaign for a dedicated Garda Public Transport Division.