The ten leading candidates for the Democratic Party's US presidential nomination are set to share a stage for the first time.
Until now, the debates have been held over two nights, but only ten of the 20 candidates met the more stringent qualification standards in time to take the stage in Houston tonight for a single night of debate.
The ten candidates due on stage are: Joe Biden, Cory Booker, Pete Buttigieg, Julian Castro, Kamala Harris, Amy Klobuchar, Beto O'Rourke, Bernie Sanders, Elizabeth Warren and Andrew Yang.
That means front runner, former vice-president Mr Biden, and other prominent candidates such as Senators Mr Sanders and Mr Warren will appear together as they seek the party's backing to challenge Donald Trump for the presidency in November next year.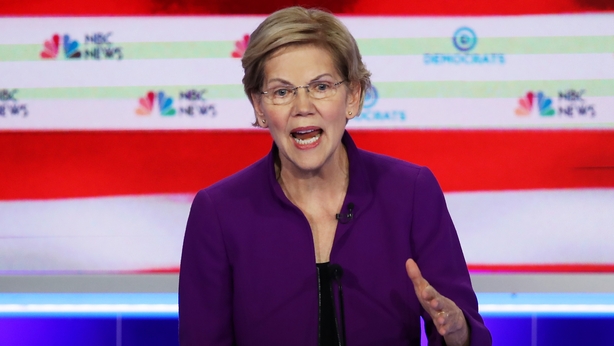 The debate will bring America's diversity to the fore.
The ten candidates are white, black, Hispanic, and Asian-American; seven men and three women; three septuagenarians and four candidates 30 to 40 years their junior; and centrists, progressives and liberals.
In a sign of the different political currents coursing through the party, the moderate Mr Biden will take centre stage sandwiched between the prominent progressives Ms Warren and Mr Sanders, a self-described Democratic socialist who launched the universal health care approach known as Medicare for All.
All eyes will be on 76-year-old Mr Biden, who maintains a grip on pole position with 29.8%, according to a poll average compiled by media website RealClearPolitics.
---
Read more
Then there were ten - Democrats set for election debate
---