The PSNI has said a number of its officers were lucky not to be killed or seriously injured when a bomb exploded in Co Fermanagh this morning.
The device exploded close to Wattle Bridge at around 10.35am after bomb disposal experts had defused a larger device in the area.
Police said the initial device found at Wattle Bridge was a hoax and the second bomb exploded during a search of a wider area this morning, a few hundred metres from the site of the hoax device.
The road between Wattle Bridge and Clones Road crossroads had been closed since yesterday after a report that an unexploded landmine had been left somewhere along its route.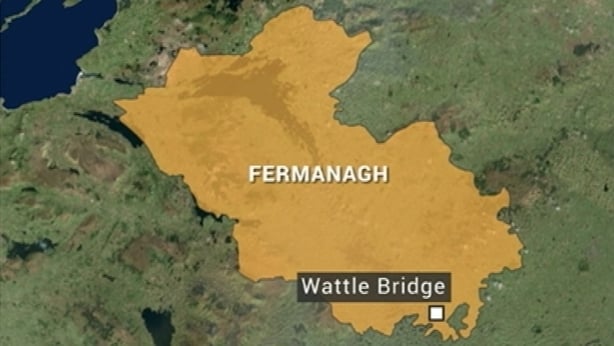 PSNI Deputy Chief Constable Stephen Martin told a press conference in Belfast: "The threat from Northern Ireland-related terrorism has not decreased and has remained at severe since 2009.
"Today we have seen another example of the intent dissident republicans have as they attempted to murder police officers and army personnel in Co Fermanagh.
"They are reckless and indiscriminate, and this morning's attack had the potential to kill anyone in the immediate vicinity.
"I am of the firm belief it was a deliberate attempt to lure police and army bomb disposal colleagues into the area to murder them."
DCC Stephen Martin says a strong line of enquiry is dissident republicans are responsible for the explosion in Newtownbutler. He says they've 'nothing to offer' society & had anyone been close to the device when it detonated they could have been killed. pic.twitter.com/bFZ4pt4NIO

— Police Service NI (@PoliceServiceNI) August 19, 2019
DCC Martin said: "At around 10.35am, an explosion was reported in the area of the Cavan Road at its junction with the Wattlebridge Road.
"Thankfully there were no reports of any injuries and an investigation is now under way to establish the exact cause of the explosion.
"We had received a report that a suspect device had been left in the area off Wattlebridge on Saturday evening. The area was secured by police and a full clearance operation began on Sunday morning.
"However this morning's explosion did occur.
"Those who made, transported and deployed this device should explain their actions to the people of Co Fermanagh and Northern Ireland.
"They bring nothing to society, they showed no regard when they entered a public road in a public space to create nothing other than inconvenience and disruption to the local community and attempted to murder public servants."
DCC Martin said the investigation is likely to examine whether either the Continuity IRA or the New IRA are behind the attack.
"We are of the belief this attack has been carried out by dissident republican groupings, the two who have been most active this year in Northern Ireland have been the Continuity IRA and the New IRA, and I think one of those groups would be a very good starting point for the investigation.
"The Continuity IRA have been present for a long time, but I think it is fair to say their level of activity has increased this year."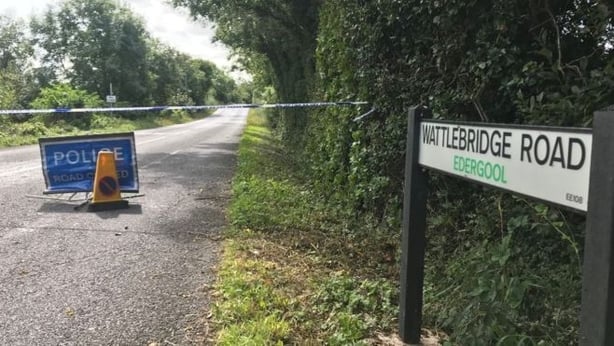 Asked about the size of the device and how many officers were nearby, DCC Martin declined to be specific.
"It is very early in the investigation, we have located what we believe to be the seat of the explosion," he said.
"We are certainly of a view that if a person had been standing convenient to it, they would have been very badly injured or possibly killed.
"As to the make-up of the device and the specifics of how close police officers and other personnel were, those are matters we need to either reserve at the moment, or complete further inquiries in relation to."
Taoiseach Leo Varadkar has strongly condemned those responsible for the attack.
Mr Varadkar said: "There is never any justification to use violence to achieve political aims.
"The people of Ireland, North and South, had their say on this issue when they voted overwhelmingly and emphatically for the Good Friday Agreement."
My thoughts are with the police officers / ATOs who escaped injury in Wattle Bridge. A reminder of the bravery of our security forces. The threat from republican terrorists still exists. It's time they left the stage & allowed everyone to move on.This was a clear attempt to kill.

— Arlene Foster (@DUPleader) August 19, 2019
Minister for Justice Charlie Flanagan called the attack a "despicable act, perpetrated by persons with no regard for law, order or democratic principles". 
"It is nothing other than a cynical and pointless act of terror. Such actions, whoever is behind them and whatever their supposed justification, are to be condemned utterly," he added.
Mr Flanagan said the "reckless" attack could have resulted in tragedy but fortunately no one was injured.
I condemn in strongest possible terms this attempt to injure or kill PSNI officers. Terrorism+bombing has no support, no place + no justification ever! We support fully ⁦@PoliceServiceNI⁩ in difficult work they do + all others should do the same. https://t.co/NVaDTBZY2B

— Simon Coveney (@simoncoveney) August 19, 2019
Additional reporting: PA