The Government has agreed to replace the traditional TV licence fee with a new "device independent broadcasting charge".
The measure is designed to take the major transformation in the media landscape into account, where people are increasingly watching TV on devices such as tablets and mobile phones.
It was announced by Minister for Communications Richard Bruton as part of a major reform of the TV licence fee system.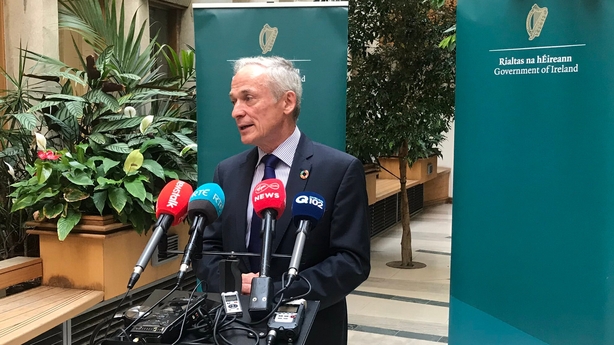 Speaking on RTÉ's Morning Ireland, Minister Bruton said the new system must be "robust" and capable of addressing the rapidly changing media and technology landscape. 
He said a working group set up to examine the issue had not established whether everyone with a smartphone or tablet would have to individually pay the charge, adding that those details had yet to be "worked out". 
A new five-year contract for the collection of the licence fee will be put out to public tender later this year. 
The minister said that time-frame would allow for a new system to be introduced which would not be "vulnerable" to the evasion currently affecting the TV licence.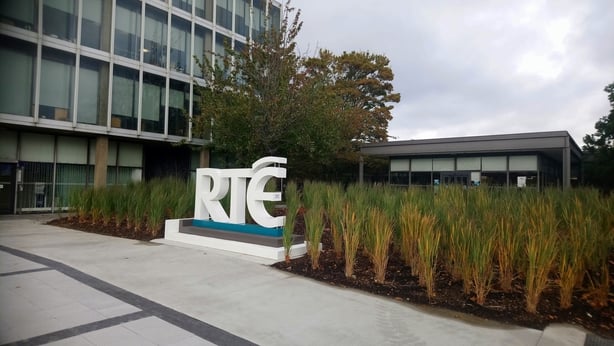 Mr Bruton said the Government would decide the amount of the charge, with the funds then allocated to broadcasters by the BAI.
It is estimated that around 12% of people evade paying their TV licence fee. 
Broadcasters are facing major challenges as audiences are moving away from traditional platforms such as television.
It is estimated that 10% of Irish homes now access content on devices that do not require a TV licence. They are increasingly accessing content online on digital devices such as tablets and mobile phones.
The Government has agreed that at the end of the new five-year contract period that, the licence fee should be replaced by a new device independent broadcasting charge, to enable future sustainable funding of public service broadcasting.
Mr Bruton acknowledged that "it is clear that due to the nature of technological change and the movement towards digital devices, the design of the TV licence fee will have to change".
He added: "This is a fundamental reform that will take time to develop, but it will future proof the funding model, taking account of changes in technology and in how content is now consumed."
We need your consent to load this rte-player contentWe use rte-player to manage extra content that can set cookies on your device and collect data about your activity. Please review their details and accept them to load the content.Manage Preferences
In a statement, a spokesman for RTÉ said that the broadcaster has been making the case for reform of the TV licence system for many years, and it has been made in numerous independent reviews.
The spokesman said: "While this decision by Government to tender for collection services is welcome, nonetheless the decision to defer implementation of a revised media charge system means that the crisis in the funding of public service media will continue."
He added: "Latest evasion levels are 13%, significantly higher than in the UK and other European countries. The fact is that the number of homes that do not have a traditional television set - but who are nonetheless consuming public service content - is increasing rapidly and the current television licence fee mechanism reflects less and less how people consume public-service content.
"When added to the evasion rate, currently close to 25% of homes are now not paying the TV licence due to an outdated and inefficient system.
"This is resulting in tens of millions in lost funding for public media and the broader sector each year."
Mr Bruton is also announcing a review of the Broadcasting Act, to evaluate the proportion of the TV licence revenue which is allocated to the Sound and Vision Scheme which supports the independent sector and native Irish content.
The review will also consider the minimum amount of funding that RTÉ is obliged to spend on commissioning external content. In 2018 this amounted to €39.7m.
Mr Bruton said that increasing this amount would provide an important stimulus to the independent production sector.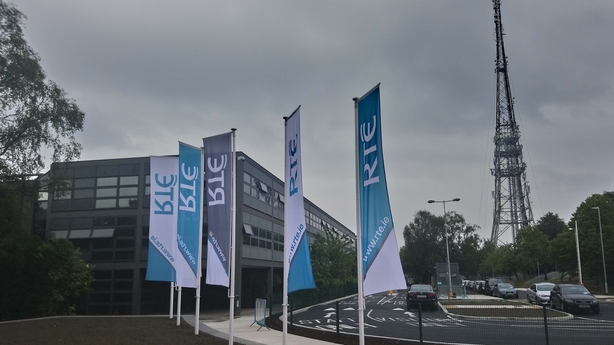 He said the objective of the review is "to see how we can best support original Irish content production."
The new Broadcasting Bill will allow for the Broadcasting Authority of Ireland (BAI) to be allocated public funding from television licence fee receipts.
This will enable the broadcasting levy, currently placed on broadcasters, to be reduced for all broadcasters and for some community broadcasters to be exempted entirely. 
It also allows for the creation of a new funding scheme that would allow the granting of bursaries to journalists in local or community radio stations.
In its statement the national broadcaster also said: "The BAI has recommended an immediate increase in funding of €30m to RTÉ so that we can maintain public services and continue to support the Irish audio visual sector. While the measures announced today may improve collection performance in the medium term they do not address this immediate structural funding challenge and in reality could make it more difficult.
"TV Licence payers want RTÉ to do more, and they deserve more. With reform now pushed out further, RTÉ's capacity to deliver against its existing remit is severely compromised."
The Department of Communications says the current provision of free TV licences to those in receipt of the Household Benefits Package will continue.
The option of purchasing TV licences at post offices will remain regardless of who the successful awardee of the contract is.
An Post has said it "remains committed to delivering an effective and efficient TV Licencing system for Ireland and to providing great customer service throughout.
"We await the detail of the planned tender which is due later this year."
TG4 welcomes new Broadcasting (amendment) bill
TG4 has welcomed the emphasis put on public service broadcasting by Minister Bruton.
TG4 Director General Alan Esslemont said: "It is extremely important that the content of public service broadcasters is kept front and centre in this evolving marketplace.
"At present most of TG4's funding comes directly from the Department and we are seeking an increase of €7.2m annually on the current provision, to create 150 new jobs and provide an additional 111 hours of top quality television for viewers.
"The Broadcasting Authority of Ireland and the Oireachtas Joint Committee for the Irish Language, Gaeltacht and the Islands have very strongly endorsed the strategy.
"We are hopeful that the Bill will further strengthen the sector, to help create even more world class content as well as providing great value for money and TG4 is well positioned to fully participate in this very important work," added Mr Esslemont.