An investigation is under way after a substantial amount of damage was caused to a mosque in Galway city.
Windows were broken and furniture and computer equipment were damaged in the building, which belongs to the Ahmadiyya Muslim community.
This is the second time that the mosque has been vandalised, following an attack in June 2017.
A spokesman said windows were broken on two sides of the building on the Monavea Road in the incident, which is believed to have occurred between 10pm last night and 4am this morning.
He said stones were found inside and it is believed these were used to break the windows and doors inside.
Damage was caused to two offices, with wardrobes and cabinets broken along with computer screens.
The security room was also breached and security camera footage was taken.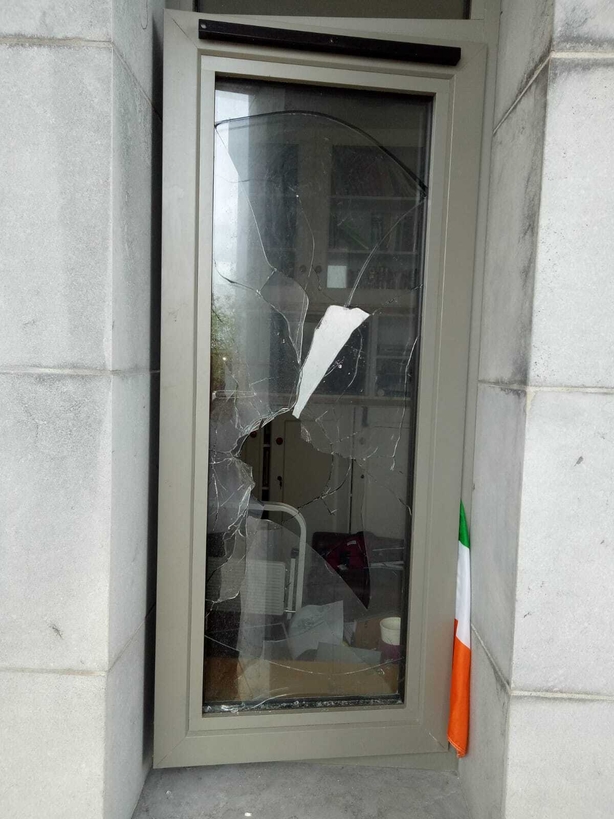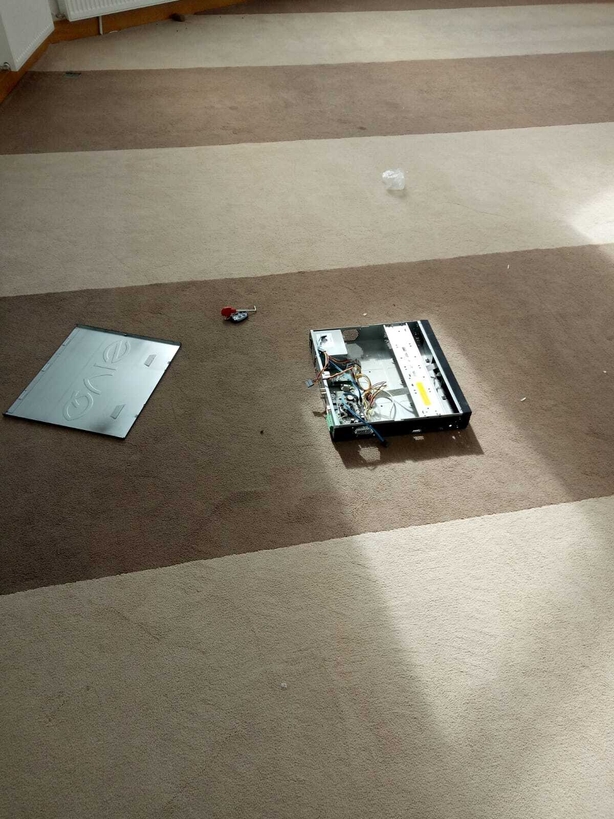 Gardaí said they were investigating a burglary and a considerable amount of criminal damage was caused to the premises.
Imam Ibrahim Noonan said "today is a bad day".
He told RTÉ's News at One that he was warned a couple of months ago that there were plans to attack him and the mosque.
Imam Noonan described how his study had been destroyed and his family photos were thrown out onto the street.
Gardaí investigate attack on mosque on Old Monivea Rd Galway. Second time in 2 yrs ??@rtenews? #mosque pic.twitter.com/gWjQYYCS0b

— TERESA MANNION (@TeresaMannion) July 29, 2019
He said that it was very upsetting that those who carried out the attack had taken a tricolour off his wall and thrown it out the window, because he was a proud Irish man who embraced Islam.
Imam Noonan said: "There was a time I was never worried and there was a time I felt safe. I'm not a very easy guy to scare but now, yes, I would be worried every time I came to the mosque, especially in the early hours of the morning.
"Security has to be tightened now, which is sad that we will have to come into a mosque with the fear of having to put security outside in case someone comes in. And maybe the next time they will come in while we are praying and attack us."
A spokesman for the Ahmadiyya Muslim community, Dr Nauman Iftikhar, said it has been left terrified by what has happened.
He said it has a strong history of peace and good relations with other communities in the area.
The Catholic Bishop of Galway said he is "dismayed and shocked at the wilful and malicious assault" on the mosque.
In a statement Bishop Brendan Kelly said he "wholeheartedly" condemns the actions of the perpetrators.
He said he would visit Iman Ibrahim Noonan, who he described as a good friend, "to convey to him the very deep sense of outrage felt across our community".
Bishop Kelly said "an attack on a place of worship is an assault on God and an assault on all people of faith".