The South African Ambassador to Ireland has marked Nelson Mandela Day in Ireland by visiting the Capuchin Day Centre in Dublin.
Ambassador Maya was joined by her Embassy colleagues on the visit this morning, where they were joined by Brother Sean Donoghue.
Staff from the South African Embassy here in Ireland joined the Ambassador for this visit, where they also made a food donation.
The Capuchin Centre feeds around 1,000 people daily, providing 300 breakfasts and up to 700 dinners 6 days a week.
Brother Seán Donoghue said the centre is "totally dependent on the generosity of people" to continue its work.
It costs €4 million to run the centre each year, but it only receives €475,000 in Government funding.
Ambassador Maya said "we know they take care of the vulnerable on a daily basis. We thought the small contribution we can make is to bring the food to help them make up food parcels for the families, the children here."
"We all know how very deeply Nelson Mandela cared about children and made us all understand that children are our future", she added.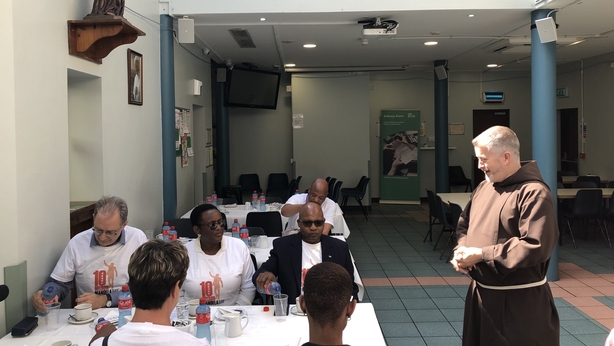 Brother Seán added that this is not the only link between South Africa and the Capuchins.
"It was great to meet the Ambassador. As Capuchins, we work in South Africa, where we have a connection with the poor out there. It's lovely to get a response back."
Today marks the 10th "Mandela Day" and coincides with what would have been Nelson Mandela's 101st birthday.
Ambassador Maya said the special day aims to remind people what Nelson Mandela stood for and to ignite the sense of selflessness and giving to others, especially the underprivileged.
"We know what Nelson Mandela stood for. He stood for love, compassion, inclusiveness, compassion and service to others and especially selflessness. It's important we keep reminding each other that there are those who are less fortunate than we are and that we try to do the little we can on this day", she said.
It is understood that around 8,000 South African people live here in Ireland.
Nelson Mandela Day is celebrated every year on 18 July.