Hong Kong's leader Carrie Lam has declared that the extradition bill that sparked the territory's biggest political crisis in decades is "dead".
The bill, which would have allowed people in Hong Kong to be sent to mainland China to face trial, sparked huge and at times violent street protests.
In mid-June, Ms Lam responded to the protests by suspending the bill, but that move failed to mollify critics, who continued to demonstrate against the bill and call for her resignation.
In a televised address, Ms Lam admitted the government's work on the bill had been a "total failure" and pledged a new approach.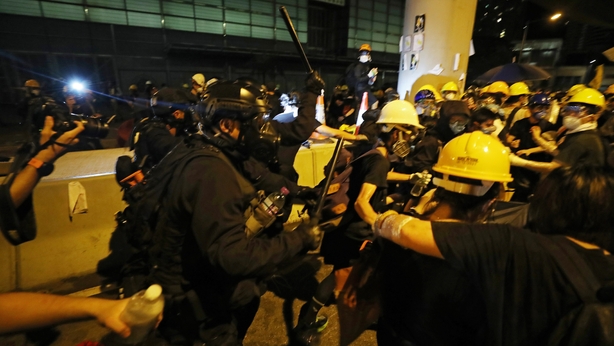 She agreed to meet students in public without preconditions and said she recognised that the city was facing an unprecedented array of challenges.
"I come to the conclusion that there are some fundamental and deep-seated problems in Hong Kong society," she said.
"It could be economic problems, it could be livelihood issues, it could be political divisions in society," she said.
"So the first thing we should do is identify those fundamental issues and hopefully to find some solutions to move forward."
However, Ms Lam shied away from other key protester demands, including calls for an independent judge to head up a commission of inquiry into police tactics, saying the city's current police complaints mechanism was conducting its own investigation.
Public anger soared after police officers used tear gas and rubber bullets to disperse protesters outside parliament last month.