A murder investigation is under way into the death of a two-year-old girl in Cork.
She was found with serious injuries in an apartment at the Elderwood complex on the Boreenmanna Road in the early hours of yesterday morning.
The alarm had been raised at around 5.20am yesterday, and the later girl was taken to Cork University Hospital with serious head injuries, but later died.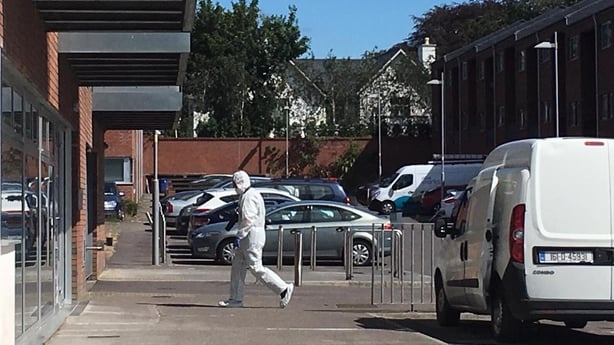 Door-to-door inquiries have resumed as investigating gardaí try to piece together the circumstances which led to the girl's murder.
Two crime scenes remain cordoned off and it could be tomorrow before the forensic investigation is complete.
Gardáí have also appealed for anyone who was in the Elderwood apartment complex between 4pm on Thursday 4 July and 6am yesterday to come forward.
They have asked anyone with information to contact them at Anglesea Street Station on 021 452 2000.