The Government has announced an action plan to deliver a €10 million package to restore pay to members of the Defence Forces.
It said the package will immediately improve the take-home pay of members of the Defence Forces.
Minister for Finance, Public Expenditure and Reform Paschal Donohoe said work on the high-level plan to implement the recommendations of the Public Service Pay Commission would begin immediately.
He said the Government was committed to making steady improvements in pay to public servants but only to the extent that they are affordable and sustainable.
Minister of State with responsibility for the Defence Forces Paul Kehoe said the package was recognition by the Government of the challenges of recruitment and retention within the army, navy and air corps.
Meanwhile, the ongoing problems in retaining pilots means that essential services provided by the Air Corps are in jeopardy, according to the findings of the Public Service Pay Commission.
The report also noted that as the average experience levels of Air Traffic Controllers decreases, there is an increased safety risk for the Air Corps.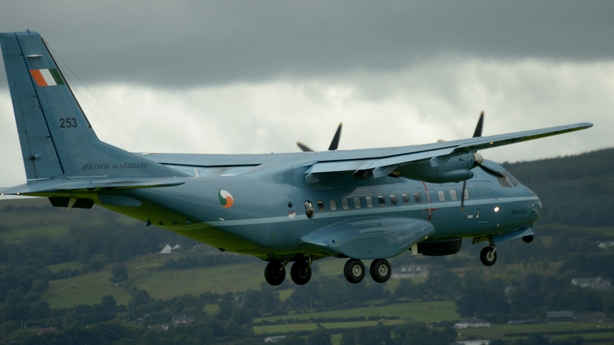 Earlier, it emerged that the Government was set to announce that it was willing to immediately pay a number of allowances to the Defence Forces that are the subject of legal action.
These will not be paid retrospectively but the Department of Defence will enter into discussions with PDFORRA, which represents rank-and-file members, on the issue.
The decision will mean that the Army Ranger Wing allowance will increase by €50, which will take it up to €200 per week.
Cooks, with the relevant qualifications, will go from Tech Pay 2 to Tech Pay 3, which is an increase from €26.90 taking it up to €40.42 per week.
An Account Holder Allowance, worth €65.80 per week, will be paid to bookkeepers currently not in receipt of it.
Recruits and Apprentices will no longer be charged for rations and accommodation. This will mean a saving of €43.63 per week for recruits and apprentices.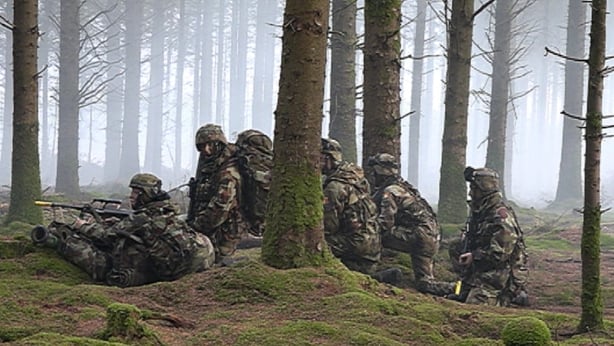 ---
Defence Forces groups urged to take 'in-depth' look at new pay package
---
Today's package is separate to the Public Sector Stability Agreement, which delivers 6.4% to 7.2% increases, as part of pay restoration for everyone earning up to €70,000, by October 2020.
This September Defence Forces personnel will receive pay restoration of 1.75%.
As a result of this report starting pay for 3-star privates will increase to €28,110, a school leaver who is commissioned as an officer will start on €35,000 and a newly-commissioned officer who entered as a graduate will earn a salary in excess of €41,000.