A priest who administered the last rights to Jordan Davis has described hearing "five loud bangs" before being called to the scene of yesterday's shooting.
Fr Edward Quinn was in his parochial house when he heard the shots being fired in an adjacent laneway.
"A lady called to the door to tell me to come quick. I had brought the holy oils with me and gave him the last rights because he had obviously lost his life at that point," he told RTÉ News.
Fr Quinn said a number of people who witnessed the shooting sought sanctuary in the church's community centre.
"We did our best to calm them down and console them.
"Thank goodness the children had gone home because it was right beside the playground".
Fr Quinn expressed sympathy with Mr Davis's family, saying there was a "huge sense of shock and sadness" in the area.
Jordan Davis attended Our Lady Immaculate Junior and Senior schools, both of which are close to the laneway where he died.
In a joint statement the principals of the schools said they were devastated to hear of Mr Davis's death.
Breda Murray and Derry Amphlett said they had implemented Critical Incident Management Plans and that psychologists from the National Educational Psychological Service were supporting and advising staff in offering assistance to students.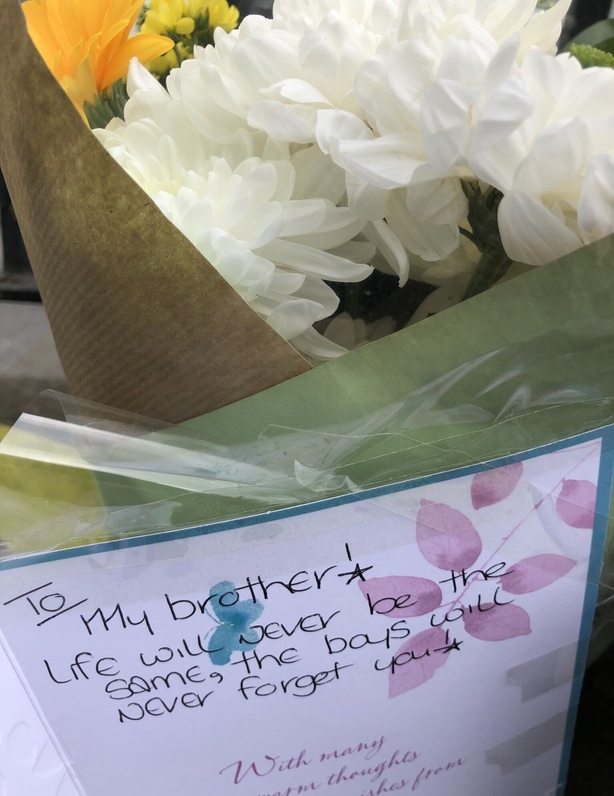 "We extend our sincere sympathies to the families involved and ask that their privacy be respected at this difficult time."
The killing of Seán Little and Jordan Davis is leading to a renewed focus on drug crime.
Campaigners say funding for local drug services was cut at the start of the recession and that it has not been restored to the required levels.
Anna Quigley, Co-ordinator for the Citywide Drugs Campaign, said the killings were "horrifying".
"Absolutely we need a policing response but our frustration is that when we have awful events like this the focus is on policing, but along with that we really need to look at what is going on day after day in our communities."
She said that drugs had been present in some communities for so long they were now, "part of the local economy".
Ms Quigley said drug dealing was not being "excused" but that it needed to be understood.
"These young men are not untouchable, they are not unreachable and they are open to looking at alternatives in their lives but that will only happen if we have the investment in local services.
"There is no simple answer to this. The drugs issue is embedded in our communities but we do need to look at the quiet, day-to-day work like community drug projects and youth services."