The Garda Commissioner has said the Emergency Response Unit has been sent to Drogheda as part of the policing plan to tackle the feuding gangs there.
Drew Harris also said that 25 new gardaí would be assigned to police the town after they graduate from Templemore next month.
Commissioner Harris was speaking at the GRA conference in Killarney, where he rejected assertions from rank and file gardaí that they had insufficient resources to police the country.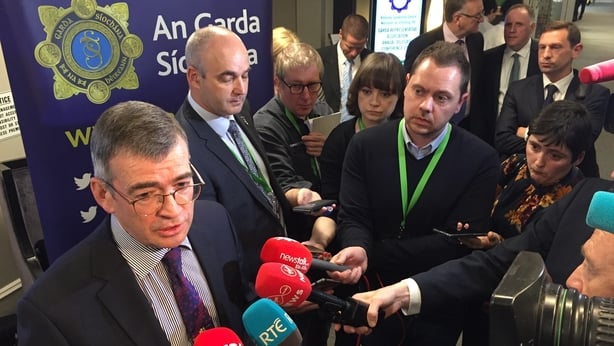 The commissioner also said that the number of personnel in armed support units was being increased, with an additional 79 members to be transferred into them by the end of the year.
He also said a new unit would be established in Cavan, but rejected the GRA's demand for an armed response unit in every division, insisting they would remain deployed on a regional basis.
The commissioner also said it was a resourcing decision to recruit 200 less gardaí this year, but this allowed him to enhance the civilianisation programme, which will put 500 fully trained gardaí back on the streets. This, he said, was a sensible use of resources.
He said the language used to describe his plan as "despicable" and "mind-boggling" was "a tad overheated".
Earlier, Minister for Justice Charlie Flanagan said that the gardaí would have an extra 300 new garda vehicles by the end of the year, as well as improved IT capabilities.
It comes as gardaí renew their appeal to the driver of a blue taxi, who was behind the car used in last Thursday's shooting in Drogheda, Co Louth.
A man in his 30s was injured in the attack, which happened at 4.20pm at Hardmans Gardens in the town.
Gardaí believe the car is a saloon similar to a Toyota Avensis or a Hyundai i40.
They have asked the driver to make contact with them. The gunman was travelling in a red Volkswagen Golf.
It had the false number plate 191 D 31786 and was later found burnt out on the Rathmullen Road.
It had been stolen a week before and gardaí are trying to establish its movements.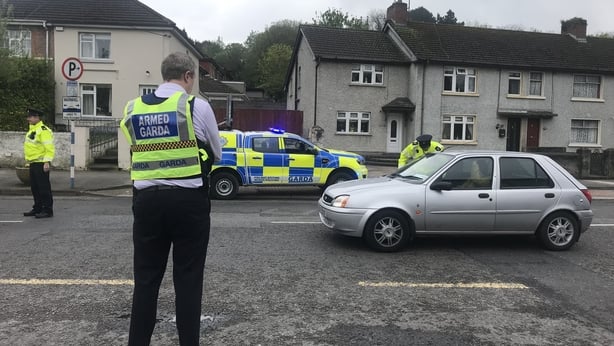 Meanwhile, a demonstration will take place in Drogheda on Saturday at 4pm.
The 'Drogheda Stands Together Against Violence' gathering will be at the steps of St Peter's Church on West Street.
Local people, community activists and business people are expected to attend.