The Department of Education is to establish substitute teacher panels for primary schools in six areas across the country in an attempt to address the shortage of teachers.
It says up to 90 primary schools in the wider Dublin commuter area, as well as in Cork and Galway will benefit from the scheme, which will see up to 18 additional teachers given contracts to cover vacancies as they arise across these areas.
The Department hopes that clusters of primary schools in each of the areas will be created.
An additional teacher will be based at one of the schools but available for substitute cover wherever the need arises across the cluster.
Two substitute teacher supply panels will be created in Dublin, one in North Dublin and a second in South Dublin, and one each will be created in Kildare, Meath, Cork, and Galway from the start of the next school year.
Two to three teachers will be assigned to each panel, to serve an estimated ten to 15 schools in the area.
The Department says it will be contacting schools shortly regarding participation in the scheme.
It says the scheme will initially operate on a pilot basis for one year, after which it will be reviewed.
Schools principals have complained for the past several years that ongoing teacher shortages make finding substitute teachers for short-term and maternity leave cover a huge challenge.
---
Read more:
Pay equality set to dominate teacher union conferences
---
They say that many schools would not be able to survive were it not for the availability of retired teachers. 
Panels like these used to exist, but they were done away with during the recession on cost grounds.
Earlier this year, Minister Joe McHugh said he believed technological advances now made the concept of supply panels more cost efficient. 
Schools and organisations, for instance, now have better mechanisms for rapidly communicating teacher vacancies.
Announcing plans for the supply panel, Mr McHugh said it was a direct response to staffing difficulties he had heard about from teachers, principals and management bodies.
He also said he planned to visit the United Arab Emirates "before the end of the academic year to meet with Irish people working there and to make them aware of the opportunities available here, including those that have come about through initiatives".
Teachers and their union representatives have long complained that pay and conditions here - as well as issues such as the high cost of, and shortage of, accommodation-have been driving significant numbers of younger teachers to look for work abroad, in particular in the UAE.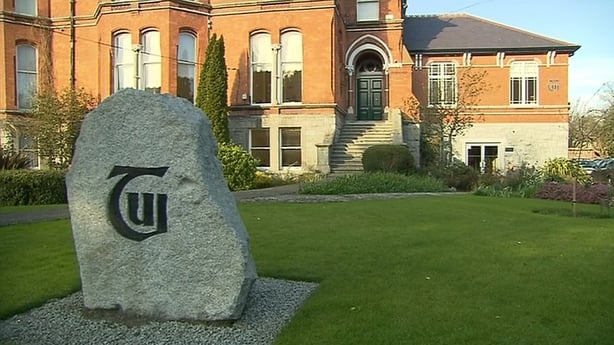 TUI survey highlights unfilled teaching vacancies
Meanwhile, the Teachers' Union of Ireland says a survey of its principal and deputy principal members has found that half of schools have unfilled teaching vacancies.
In a self-selecting online poll of members in 120 schools, almost all - 94% - said they had experienced teacher recruitment difficulties in the last six months. 
Almost half said they had unfilled vacancies. 
More than two thirds said they had advertised positions over the last six months, to which no teacher had applied.
The union said the results highlighted the severe teacher recruitment and retention crisis. The survey was carried out over the past fortnight. 
120 schools would represent about one sixth of all post primary schools nationally.
According to the survey, Irish and Home Economics were the subject areas in which most severe recruitment and retention difficulties were experienced. After that came French, Maths, Spanish, and Physics.
The TUI said the findings made clear the urgent need for completion of the pay equalisation process.
TUI President Seamus Lahart said a continuing system of pay discrimination was having a severely damaging effect on the education system and on service to students.
He said schools in both urban and rural areas were routinely struggling to attract applicants to fill vacant positions, and he blamed this on graduates who might formerly have chosen teaching now looking at other options.
The union says that while progress has been made in terms of addressing pay discrimination, the fact that the biggest inequalities are experienced in the first few years of a teacher's career meant the 'two-tier system' continued to have a significant negative effect on the attractiveness of the profession and on the recruitment and retention of teachers.
The union has called for the removal of the remaining differences in pay between those appointed before and after January 2011 as a matter of urgency. 
It says unless action is taken, the shortage of teachers will greatly worsen in coming years as growing demographics require an additional 2,000 second level teachers in the system over the next six years.