Embattled aviation giant Boeing has made the final test flight of a 737 MAX on the path to certifying a software update for the grounded aircraft.
Boeing is updating the software controlling an anti-stall system that has been linked to deadly crashes in Indonesia and Ethiopia.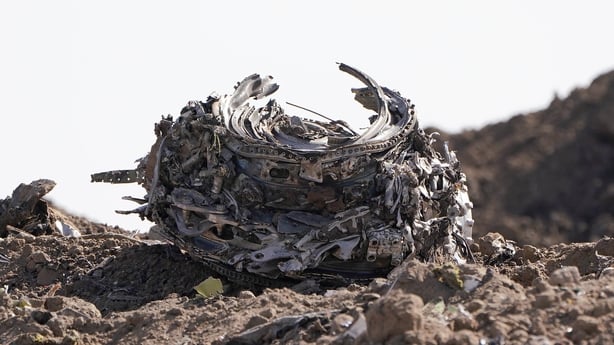 The company's CEO, Dennis Muilenburg, said "We are making steady progress toward certification" in a video on his Twitter account.
"Yesterday we completed the official engineering flight test with the updated software with our technical and engineering leaders on board the airplane. That was the final test flight prior to the certification flight."
We're making steady progress on the path to certification for our 737 MAX software update thanks to the work of our Boeing pilots, engineers and technical experts. pic.twitter.com/DIHrhG2OOi

— Dennis A. Muilenburg (@BoeingCEO) April 18, 2019
The 737 MAX remains grounded around the world pending regulatory approval to resume flying.
Canada's transport minister Marc Garneau has called for pilots to get flight simulator training to learn how to use new software, saying US-suggested computer tutorials are not enough.
"We have made it clear that safety will be the guiding factor in the resumption of these flights. Simulators are the very best way from a training point of view to go over exactly what could happen in a real way and to react properly to it," he said.
Mr Garneau went further than a group of experts appointed by US aviation regulators, who have suggested that computer and classroom instruction are enough.
"From our point of view, it's not going to be a question of pulling out an iPad and spending an hour on it," Mr Garneau said.
The US Federal Aviation Administration (FAA) said in a draft report that Boeing's proposed fix to the 737 MAX was "operationally suitable."