It all began with the actions of one Swedish school girl, Greta Thunberg, who eight months ago began her weekly protests outside the Swedish parliament.
Now, a global grassroots movement is expected to bring tens of thousands of school students onto the streets tomorrow in countries across the world.
They will skip school and demonstrate in an attempt to get their governments to do more to tackle climate change.
Here, protests are being organised by different groups of students in Dublin, and Cork city, and in other towns across the country.
Thirteen-year-old Aoife Powell, who is in her first year of secondary school, is determined to attend the Dublin protest.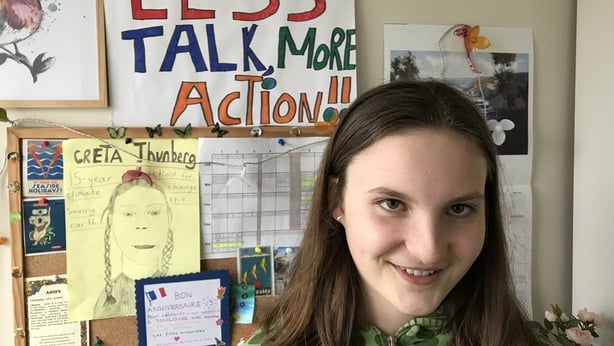 A homemade poster of Greta Thunberg adorns her bedroom wall, as does the homemade placard that she brought on a recent children's rally on climate action.
Aoife says individuals can only do so much and that Government action to address climate change is now urgent.
Students at Loreto College in Crumlin decided this week to get involved in the protests. Keiffer Cortez and Sophie O'Connor both cite Greta Thunberg as their inspiration. They say the Swedish 16-year-old "speaks for them", and shows that even students living in a small country can have a global impact.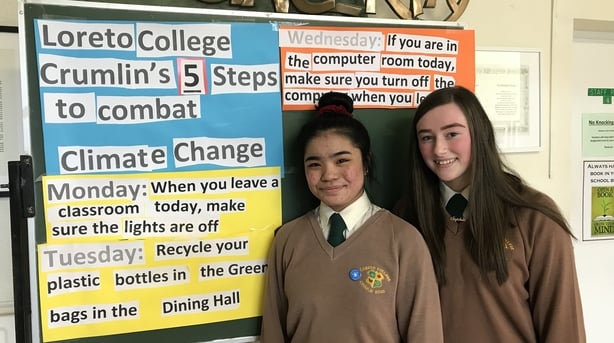 Yesterday, students from six other schools gathered at Newpark Comprehensive School in Dublin to plan for tomorrow's Dublin protest.
Organiser Molly Mercier-Redmond said tomorrow was just the beginning. She says she hopes to see sustained regional action by students to maintain pressure on the Government to seriously address the issue.
RTÉ's Education Correspondent Emma O'Kelly met some Dublin students who are intent on protesting on Friday.