The desecration of a crypt at St Michan's Church in Dublin is being treated as "a planned crime" and not just "mindless vandalism", gardaí have said.
An 800-year-old mummy known as 'The Crusader' was decapitated during the incident, which happened last weekend after the vault on Church Street was broken into.
The head was removed and remains missing.
There are concerns it will begin to disintegrate in the open air, as the conditions in the crypt kept it preserved due to a micro-climate.
Two other mummified remains, including the 400-year-old remains of a nun, were badly damaged as was the crypt.
The discovery was made shortly before lunchtime on Monday.
The Church of Ireland and Catholic Archbishops of Dublin, Dr Michael Jackson and Dr Diarmuid Martin, visited the scene today.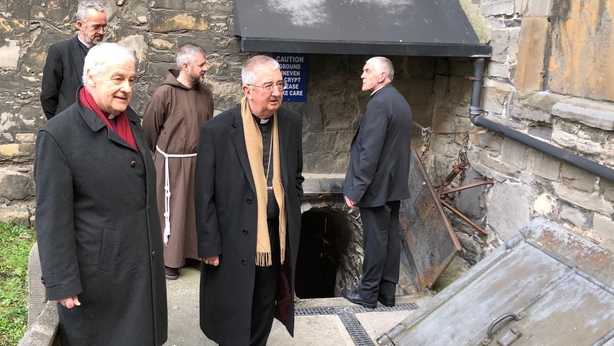 Dr Jackson said "the damage is barbaric" and that "the disturbance and desecration of the mummies is not a pretty sight to see."
Dr Martin said the incident was "an offence to the city" and was "horrible vandalism of a peculiar kind."
The crypt at St Michan's was also vandalised in 1996.
Last year, around 27,000 people visited the vault but the church authorities say it will remain closed for the foreseeable future, due to the severity of the damage.
Assistant Garda Commissioner Pat Leahy, who was also at the scene, said the damage is considerable.
He said gardaí are not treating the incident as just mindless vandalism, but they are going to look at it very seriously as a crime that was planned and committed.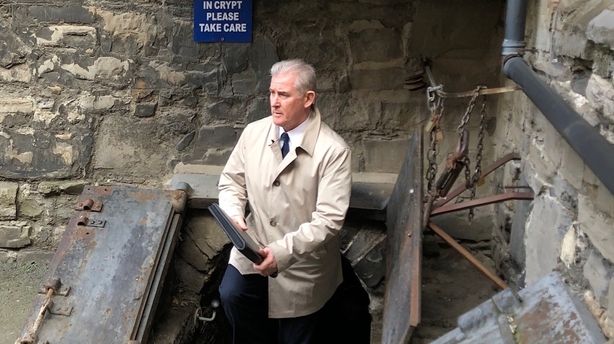 He said it was "an outrageous act" and there is "no sense nor meaning to what has taken place."
CCTV footage from the area is being examined while an anthropologist is to carry out an examination of the mummified remains today to determine if anything can be salvaged.
Gardaí are renewing their appeal to anyone with information about the incident or the whereabouts of the missing head to come forward.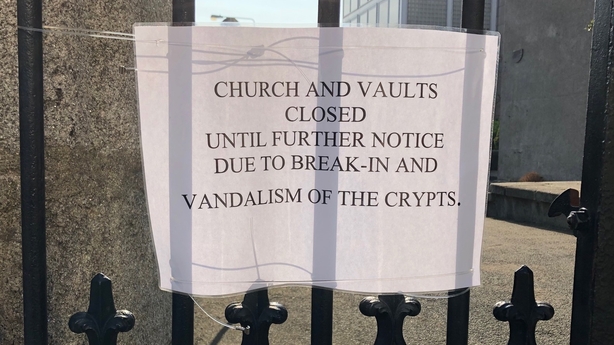 We need your consent to load this rte-player contentWe use rte-player to manage extra content that can set cookies on your device and collect data about your activity. Please review their details and accept them to load the content.Manage Preferences