The Defence Forces' participation in the EU Training Mission (EUTM) in Mali is to be extended by 12 months, RTÉ News has learned.
Cabinet approved the extension for 20 members of the Army to be deployed in the West African country, where they provide training to the Malian security forces.
Nine Defence Forces members are currently based at EUTM headquarters in the Malian capital Bamako.
The remainder are deployed 60km outside Bamako at the Koulikoro training camp where they give instruction in urban combat, bomb disposal and international human rights law.
The Koulikoro training facility was attacked last Sunday morning by "unknown elements". No Irish soldiers were injured.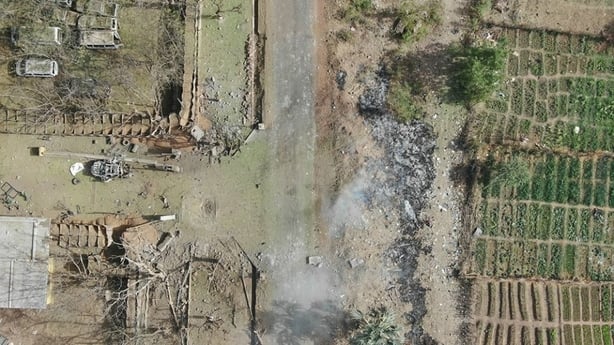 Further details of the attack were revealed in an interview with a Spanish officer today with 'El Espanol'.
Lieutenant Colonel José María Leira Neira told the Spanish news outlet that drivers of two Toyota pick-ups loaded with explosives were killed by the Spanish troops before they could breach the base's defences.
Seven men armed with guns and rockets were also seen taking part in the attack on the base's security cameras. Three Malians were injured in the attack.
It is believed the attackers intended to break through the gate with the first suicide truck bomb and detonate the second inside the facility.
The Spanish colonel said the attack may have been in response to the killing of two senior Al Queda-linked militants near Timbuktu by French forces.
While it is not known who carried out Sunday's attack, the number of attacks by Al Queda-affiliated militants in Mali have become more widespread in the country in recent years. Incidents have quadrupled since 2015 to over 780.
RTÉ News also understands the Cabinet was informed that consideration will be given to deploy the Army Ranger wing later this year to the UN mission in Mali (MINUSMA).
A Government source said considerations were at "a very early stage" and that the Minister of Defence is to "revert to the Government in due course".