No Irish military personnel were injured in an attack on an EU training base in Mali in the early hours of yesterday morning.
According to the EU Training Mission (EUTM) the attack was carried out by "unknown elements".
Two vehicles loaded with explosives were involved in the attack on the Koulikoro Training Centre (KTC) 60km outside the capital Bamako.
At around 3am yesterday, attackers tried to breach the main gate of the compound where EU military instructors train Malian troops.
Three Malian troops were injured in the incident, but have been discharged from the base's medical facility.
The EUTM say that one explosive-laden vehicle was stopped at the main gate and burned down, while the other exploded.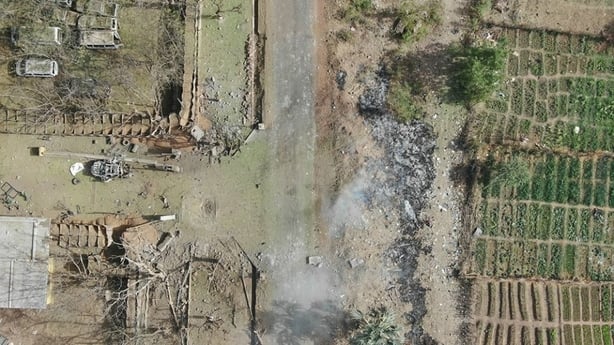 The Defence Forces Press Office said that a rocket had also been fired at the gate.
The base's Force Protection team exchanged fire with the attackers and prevented them breaching the perimeter of the base. A number of attackers killed in the incident is still "under investigation", according to the EUTM statement.
Ireland currently has 20 personnel serving with the EUTM in Mali, 11 of whom are based in the Koulikoro training camp.
The other nine are based in the mission headquarters in Bamako.
In a statement the Defence Forces said: "No Óglaigh na hÉireann personnel were injured during this incident.We have 20 personnel with EUTM Mali. 9 Irish personnel in staff appointments in the mission Headquarters in Bamako, and 11 in appointments in Koulikoro where they assist in training the Malian Armed Forces."