An Irish charity which recycles computers to help people from disadvantaged communities around the world to learn is celebrating a major milestone.
Camara Education, based in Chapelizod in Dublin, says it has positively impacted the education of three million students in Africa and Ireland.
Operating since 2005, the charity refurbishes computers donated by companies and members of the public.
It then distributes the equipment to schools and education establishments in Ethiopia, Kenya, Tanzania, Zambia, Lesotho and Ireland.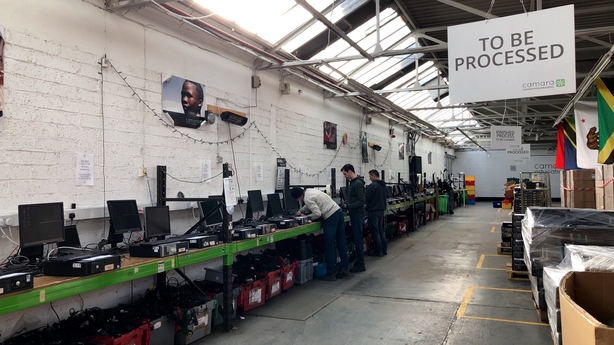 "Computers that are still functioning in Irish homes and offices can have a second life and be repurposed effectively.
"There are fully functioning computers in classrooms in countries like Ethiopia which are ten or 11 years old which originated in Ireland. And this can be really life-changing for these kids," said Camara Education CEO Jean Cox-Kearns.
We need your consent to load this rte-player contentWe use rte-player to manage extra content that can set cookies on your device and collect data about your activity. Please review their details and accept them to load the content.Manage Preferences
19-year-old Ethiopian student Haregewoin Ababu used a computer for the first time in 2014.
Camara had kitted out her school with equipment donated and refurbished in Ireland.
"Having a computer and getting to use it was a big thing for me. Especially here in Ethiopia. It was a big turning point. I'm now at university, studying software engineering. And one day I want to have my own company which will help other Ethiopians," she said.
The advent of new data privacy laws has prompted Camara to partner with an IT recycling company, AMI.
The charity says this will enable it to offer a more secure, GDPR compliant, service to supporters.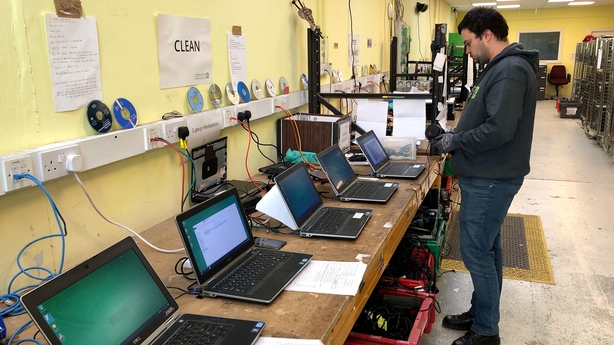 It will also increase the number of computers it delivers to schools in Africa and Ireland in the future.
"Every single computer that a business donates impacts a minimum of 21 kids. So what a really easy way for a company to have great corporate social responsibility," said Ms Cox-Kearns.
The name 'Camara' comes from the Bantu dialect of West Africa and means teacher or "one who teaches with experience".