Once again this year, the US news cycle was dominated by Donald Trump.
It began and ended with big rows between President Trump and the Speaker of the House Nancy Pelosi.
In January, the two of them clashed over a government shutdown. In December, they traded barbs over the president's impeachment.
This year also saw the release of the long-awaited Mueller Report.
Its findings detailed extensive contacts between the Trump campaign and Russia, but concluded that there was insufficient evidence to show a criminal conspiracy.
The report also highlighted a series of actions Mr Trump took to try to impede the investigation and did not exonerate the US President of the crime of obstruction of justice.
Donald Trump, however, claimed victory and the report failed to deliver the damaging blow Democrats were hoping for.
But they didn't have to wait long for another controversy to arise.
President Trump was in trouble again, not for his dealings with Russia, this time it was Ukraine.
He was accused of trying to pressure the country into opening an investigation into his political rival Joe Biden.
The Democrat-controlled House of Representatives charged him with abuse of power and obstruction of Congress and Donald Trump became only the third president in US history to be impeached.
He fully expects to be found not guilty by the Republican-controlled senate in the new year and so far impeachment has not hurt Donald Trump's approval ratings or poll numbers.
Who knows, it may even rally his base and help get him reelected, but he will forever be known as an impeached president.
It's a stain on his legacy that cannot be removed.
This year also brought lots of reminders of the links between Ireland and America.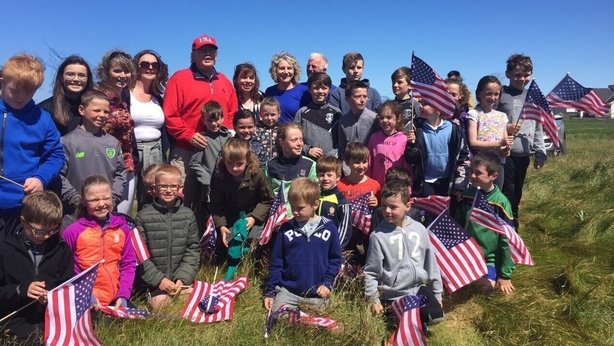 In June, Donald Trump visited County Clare and the trip highlighted what a polarising figure he can be.
Locals in Doonbeg celebrated his arrival, while protesters gathered in Shannon and Dublin.
A visit to Doonbeg by the US Vice President Mike Pence in September sparked controversy in Ireland and the US but for very different reasons.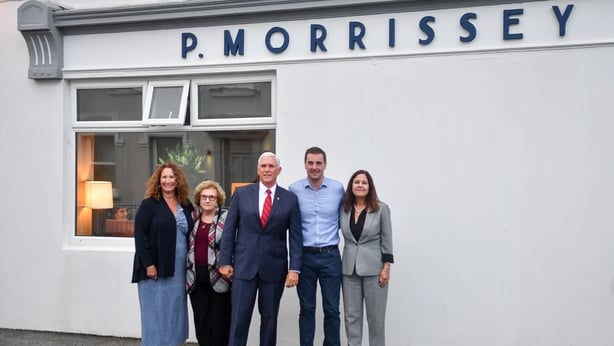 In Ireland, there was a sense that Mr Pence had failed to voice support for Ireland's Brexit position. In the US, there was anger that he had used American taxpayers' money to stay at a Trump resort.
The president and vice president were not the only high profile US visitors to Ireland this year, the Speaker of the House Nancy Pelosi made the journey in April.
She visited the border and, in contrast to Mike Pence, voiced firm support for Ireland's Brexit position, warning that there would be no US-UK trade deal if there was a threat to the Good Friday Agreement.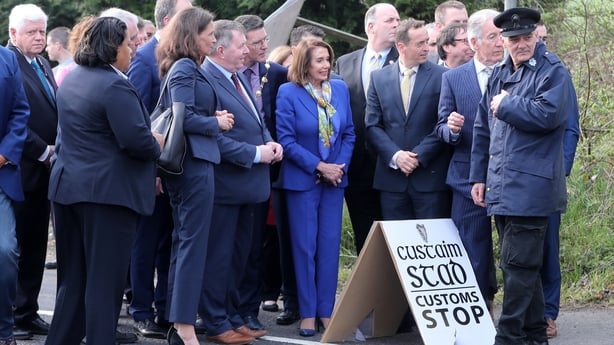 That support was visible throughout the year in the US and there were lots of reminders that Ireland still has friends on Capitol Hill.
Senior members of Congress, both Democrat and Republican, issued warnings about protecting the peace process and avoiding a return to a hard border.
It culminated with a unanimous vote in the House of Representatives in December reaffirming support for the Good Friday Agreement.
This year also brought a high profile reminder of the undocumented Irish people who are living in the US illegally.
Cork man Keith Byrne was arrested in July by immigration officers while he was on his way to work in Philadelphia.
He was held in detention for two weeks awaiting deportation back to Ireland before being released by a judge so he could fight his case.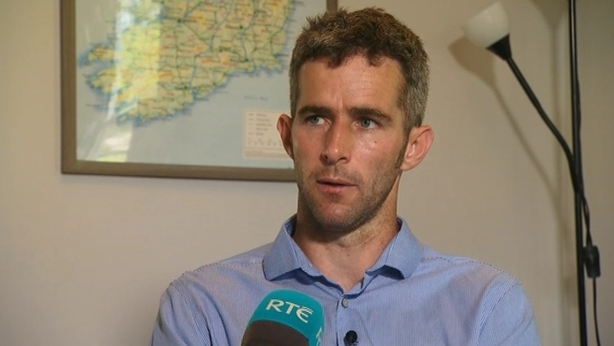 Mr Byrne's story received lots of media coverage on both sides of the Atlantic and sparked debate and discussion about the wider issue of immigration.
Whether it was the undocumented Irish, Brexit or taxpayers' money being spent at a Trump hotel, there were plenty of Irish headlines in the US this year.
These issues may well arise again in 2020, in what will be a year dominated by the presidential election.