A 27-year-old man has been sentenced to ten years in prison for helping a criminal gang to carry out the murder of Noel Kirwan.
Jason Keating was charged with the murder, but that charge was dropped after he admitted participating in the activities of a criminal organisation and helping that gang to murder Mr Kirwan.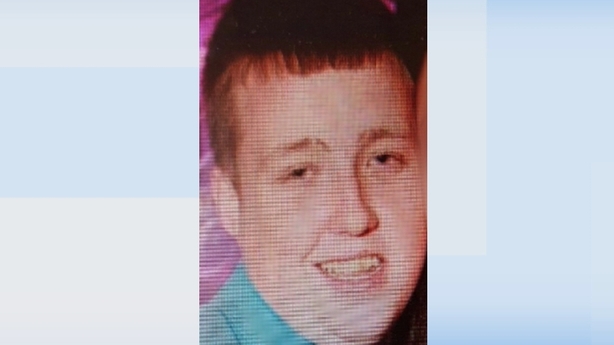 The 62-year-old was shot dead outside his home in Dublin three days before Christmas in 2016 as part of the ongoing Hutch Kinahan feud.
Gardaí told the Special Criminal Court that he had absolutely no involvement in criminality and that the only motive they could establish for his murder was because he was photographed beside Gerard Hutch, the man known as 'The Monk'.
Detective Inspector Mark O'Neill told the Special Criminal Court that this association in the media was the only motive that gardaí could ascertain for his murder.
A tracker device had been fitted to the undercarriage of Mr Kirwan's car and Keating was involved in retrieving and transferring it to a new car he bought two days before his murder.
Keating was also in the getaway car, in contact with the person monitoring the tracker's movements on a laptop and he conveyed those details to the person believed to have shot Mr Kirwan dead.
He brought the killer to and from the scene.
He was also connected to the crime through CCTV footage and the purchase of the "burner" or "job" phone.
In a victim impact statement, Donna Kirwan described how her father worked all his life and unlike many of those he grew up with in Dublin's north inner city, did not get involved in drugs.
She said the murder had destroyed the family as they struggle to think of his last moments.
"The only thing he was guilty of was showing his respect at the funeral of a childhood friend. The people who do this should remember that it's those who are left behind that suffer," she said.
Mr Justice Tony Hunt described the murder of Mr Kirwan as "chilling and disturbing" and that his partner Bernadette Roe either had "a lucky escape" or the gunman was "highly efficient".
After Keating was sentenced to ten years in prison, the judge asked that it be reported that the maximum sentence available was 15 years for the offence, the headline sentence was 13-and-a-half years and the discount for the guilty plea and other mitigation was three-and-a-half years.
The court also extended condolences to the Kirwan family and complimented the gardaí on the quality and precision of the investigation.