Taoiseach Leo Varadkar has warned that there is no scope for complacency about the Irish economy, as the transition to a more technological age will be particularly difficult for Ireland.
Launching the Government's 'Future Jobs' strategy in Dublin, Mr Varadkar acknowledged that jobs growth was at record levels.
However, he said history was littered with examples of regions that had thrived economically at one time or another, assuming their competitive advantage would last forever.
He said the consequences of those failures could be seen across the western world - as people and places that felt forgotten or left out were seduced by populism and the politics of the easy answer and someone to blame or hate.
Mr Varadkar said everyone knew where that ends.
He said that in the same way that the invention of the spinning jenny and mechanised textile production had changed the world of work forever, automation, the internet of things, advanced robotics, artificial intelligence and big data will transform the next century.
He gave the example of the impact of the rise of autonomous vehicles on people relying on driving for their living in the transport and haulage sectors, which would be a positive macroeconomic development, but a negative one for drivers.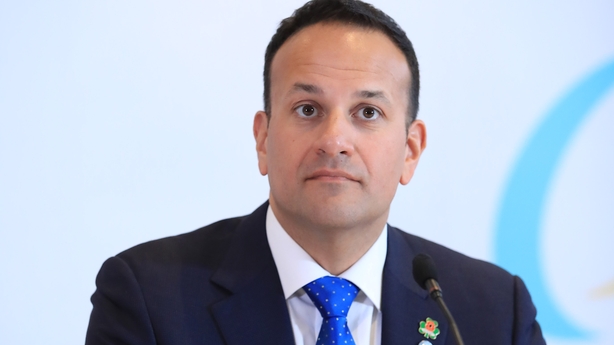 It was, he said, critical to provide learning opportunities for people whose jobs are most at risk of automation.
He warned that for humanity to survive, Ireland must decarbonise the economy, changing how we produce, consume and live our lives.
He also said 'Future Jobs' would involve facing up to some of the structural weaknesses in the Irish economy in housing, transport infrastructure and recruitment challenges, as well as external challenges from Brexit, trade and tax..
He cautioned against repeating the mistakes of the past by chasing unsustainable levels of expansion in all sectors of the economy.
Mr Varadkar noted that through Project Ireland 2040, the Government was investing in all aspects of infrastructure, to catch up with the lack of investment during the economic crisis, including through new Disruptive Technologies and Climate Action Funds.
Today's 'Future Jobs' summit involves consultation between Government ministers, including the Taoiseach, and 160 stakeholders with a role to play in job creation.
With unemployment down from a peak of 16.1% to 5.1%, 'Future Jobs' will shift the focus from getting people back to work, to creating sustainable jobs that can embrace new technologies.
The multi-year strategy will examine how to exploit innovation and technological change in moving to a digital economy - vital given a recent OECD study estimated a 46% probability that the average worker's job would be automated by the 2030s.
More than 57% of Irish adults have minimal or no computer or technology skills, so boosting those skills will be crucial.
While overall productivity is high in Ireland, many indigenous smaller firms lag behind, putting their competitiveness at risk.
Labour market participation will be promoted both through employment and entrepreneurship, by removing barriers to people returning to the workforce.
The summit will also assess how enterprises can best adapt to succeed in a low carbon economy, when the transition to low carbon is expensive in the short term.
It will also factor in international developments like Brexit.