Unions representing local authority workers are to meet early next month amid concerns that staff could be forced to transfer to the Irish Water utility.
The move comes as the cabinet today considered a referendum to keep water services in public ownership.
Since 2013, water services have been the responsibility of Irish Water, but are delivered by around 3,500 staff in local authorities under 31 Service Level Agreements (SLAs) which are due to continue until 2025.
However, last year the Government announced its intention to create a single water utility by 2021 - four years before the SLAs are due to expire.
This could require local authority personnel to transfer to Irish Water - something set to be resisted by unions.
Although current legislation protects the pay, pensions and conditions of local authority staff if they transfer to Irish Water, it is understood that some local authority employees are choosing to work anywhere but the water division to avoid the risk of being moved out of the public service.
According to today's Fórsa bulletin to its 80,000 members, Minister for Housing, Planning and Local Government Eoghan Murphy wrote to unions last week requesting them to engage with management in a process to replace the current SLA system with a single water utility.
Irish Water has consistently warned that without a simplified, unified utility, it cannot deliver the required improvements in cost, customer service and efficiency.

The statement concludes that in the interests of clarity, the Minister has asked the parties to now engage in a process to work towards the development of a stable structural and operational framework for the future.
Fórsa divisional head Peter Nolan tells members that the proposals as they currently stand fall short of the union's requirements.
He says it is of "paramount concern" that legislation would not be used to compulsorily transfer staff to Irish Water, adding that there is currently no detectable desire among staff to transfer to the utility.
Mr Nolan added that the department had outlined its intention to address worker concerns without utilising existing legislation allowing the designation of staff to another entity.
A recent report by the Workplace Relation Commission confirmed that local authorities were experiencing difficulties in recruiting and retaining staff in their water services divisions amid fears of transfers to Irish Water, which would see them lose their public service status.
In the report, then WRC director general Oonagh Buckley said it was clear that the SLA system delivered many benefits including the effective transition of water service delivery to Irish Water and that the continued involvement of specialist staff with expertise was essential for continuity of service.
However, she noted fears voiced by the Local Government Management Association (LGMA) that uncertainty about the next phase of transformation appears to be causing difficulties in staff retention and recruitment to water and waste services at local government level.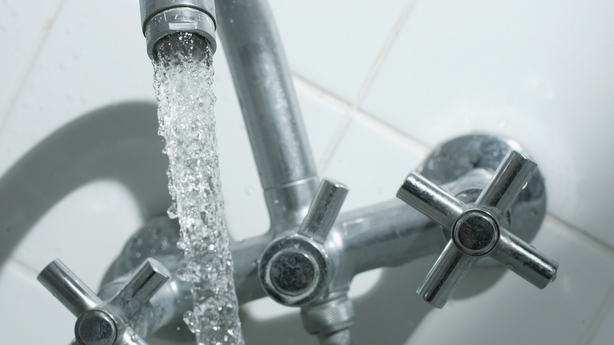 She stated says that additional delay in clarifying the future structure for the delivery of water services could exacerbate this situation, and increase the risks to the safe and effective delivery of water and waste water serivcse over the medium term.
The WRC report also noted that since Irish Water took over, there have been significant cost reductions, improved incident and management reporting, and a major capital programme has been ramped up.
In its submission to the WRC, the Irish Congress of Trade Unions defended the SLA model, and called for water services to continue to be delivered through direct labour in public service local authorities.
It said forcing staff to transfer to Irish Water would be the equivalent of "conscription", adding that it could facilitate privatisation of water services.
Congress also raised fears that Irish Water would outsource work to contractors rather than using direct labour.
Irish Water told the WRC it was committed to creating a national public water industry workforce with a "core insourced model" for core operational activity, supported by a competent and efficient supply chain for specialist services and delivery of its capital programme.
Irish Water has insisted that there will be no compulsory redundancies, and that it will develop career development opporutnities for staff.
Meanwhile in its WRC submission, the LGMA raised concerns that the transfer could impact on their financial resources - including in relation to pension liabilities.
In a statement to RTÉ, the Department of Housing, Planning and Local Government confirmed that Minister Eoghan Murphy has asked Irish Water management and the relevant unions to engage in a process working towards a stable structural and operational framework for the future.
The statement acknowledges the work done in the WRC report on transformation of Irish Water.
It notes that in this context, Irish Water has proposed fully integrating its operations and ending the current operational arrangements for the delivery of water services through service level agreements (SLAs) with local authorities.
It says the discussions with the parties have advanced on the basis that the current SLAs remain in place until such time as an alternative is agreed.