A 45-year-old man has gone on trial for the murder of Nicola Collins at a flat in Cork in 2017.
Cathal O'Sullivan, who is originally from Charleville, in north Cork, denies murdering the mother-of-three at 6A Popham's Road, Farrenree on 27 March 2017.
Opening the case for the prosecution, Tom Creed said jurors would hear evidence from a taxi driver who brought Ms Collins to the flat on 23 March having stopped off to buy drink.
He will say that she did not have any bruises on her face and that "she was well kept".
Mr Creed said the jury of three women and nine men would also see CCTV footage showing Ms Collins going into the flat for the last time on 24 March.
He said the footage would show Mr O'Sullivan coming and going later that day, and on 25 and 26 March, but not leaving again until the arrival of the emergency services on the morning of 27 March 2017.
Mr Creed said there would be evidence that Mr O'Sullivan made two calls to a friend in the early hours of the morning, before ringing the emergency services at 3.09am.
There would be evidence that the deceased was found by the emergency services naked in the bedroom with no pulse, that there was obvious bruising to her face, body and stomach, and that bloodstained clothes were found in the bathroom.
Mr Creed said the jury would also hear that in a statement to gardaí, Mr O'Sullivan said Ms Collins had arrived to the flat on 23 March 2017, that there had been a lot of drinking, that there was an altercation, that she "got stuck into him", that he "dodged the dig", and the marks on her face were from him.
Evidence would also be given that the cause of death was brain swelling, with a traumatic brain injury due to blunt force trauma to the head.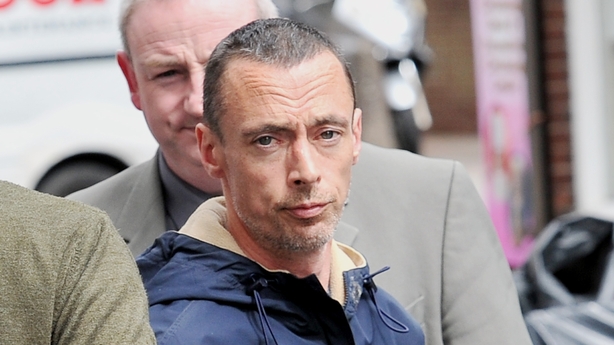 Mr Creed said the prosecution's case is that Mr O'Sullivan killed Ms Collins and that at the time he killed her, at the very least, he intended to cause her serious injury, in effect he beat her to death.
The case before Ms Justice Eileen Creedon is due to resume in the morning. It is expected to last for up to two weeks.