Turkey's President Recep Tayyip Erdogan and Saudi King Salman last night discussed the case of missing journalist Jamal Khashoggi in their first telephone talks on the controversy, both sides said.
Mr Erdogan and Mr Salman discussed "the issue of shedding light on the case of Jamal Khashoggi" and also emphasised the "importance of creating a joint working group within the framework of the investigation," said a Turkish presidential source, who asked not to be named.
Turkey had previously said a working group would be set up in line with a Saudi proposal. But few details have emerged over how this will function.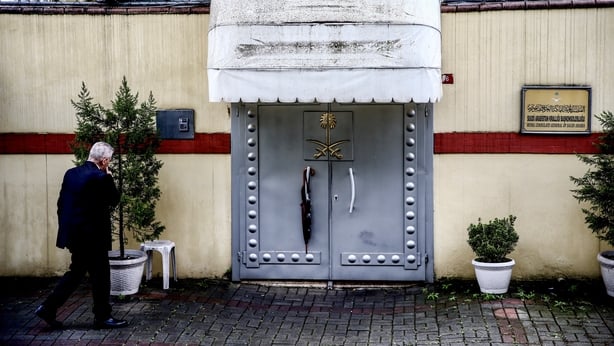 The Saudi foreign ministry said Mr Salman affirmed his country's "solid" relations with Turkey in the phone call with Mr Erdogan.
The king phoned Mr Erdogan "to thank the president for welcoming the kingdom's proposal to form a joint working group to discuss the disappearance of Saudi citizen Jamal Khashoggi".
Mr Salman emphasised the importance of the Turkey-Saudi relationship and said no-one should be able to "undermine the strength of this relationship," it added.
Mr Khashoggi has been missing since he stepped inside the Saudi consulate in Istanbul on 2 October.
Turkish officials say they believe he was killed inside the consulate and macabre claims have been published in Turkish media. However, Saudi Arabia strongly rejects he was killed inside the mission.
Mr Erdogan, meanwhile, has behaved cautiously in the controversy, expressing concern but stopping short of directly accusing Saudi Arabia.