Researchers in the US have used DNA analysis to reveal that there are three major exporters who are illegally smuggling the largest amounts of ivory out of African ports.
The scientists genetically matched elephant tusks from large ivory seizures and then compared this data to other details including the port from where the ivory was exported.
"We reveal connections between what would otherwise be isolated ivory seizures - linking seizures not just to specific criminal networks operating in these ports, but to poaching and transport networks that funnel the tusks hundreds of miles to these cartels," said lead author Samuel Wasser, director of the University of Washington Center for Conservation Biology and a professor of biology.
"It is an investigative tool to help officials track these networks and collect evidence for criminal cases."
Trading ivory has been illegal for almost 30 years, but nonetheless the trade from African elephants has expanded into a massive industry, at a huge environmental cost.
It is estimated that up to 40,000 elephants every year were being killed at the height of the illegal trade and numbers of elephants are in decline as a result.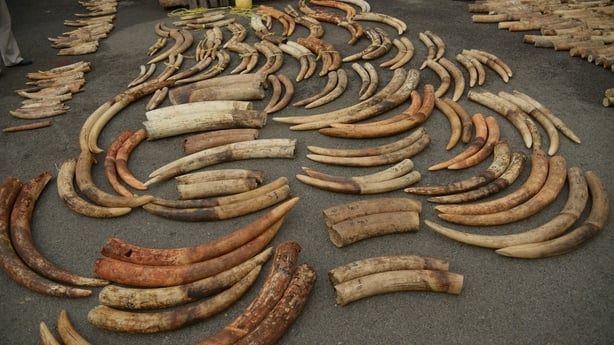 A 2015 study used DNA analysis on ivory tusks to identify two major poaching hot spots in Africa.
Although useful, this data alone was not sufficient to stop the trade.
We need your consent to load this rte-player contentWe use rte-player to manage extra content that can set cookies on your device and collect data about your activity. Please review their details and accept them to load the content.Manage Preferences
This was because the poachers divided pairs of tusks into smaller shipments in order to make it more difficult to detect the contraband and by extension those sending it.
In this international study, led by some of the same researchers at the University of Washington, the scientists sampled 38 seizures made between 2006 and 2015.
These included bone samples from 10 elephants killed in a high-profile helicopter poaching event in Democratic Republic of the Congo.
In 26 cases from 11 shipments the results matched with a sample from another separate seizure.
Using these connections, coupled with information on the ports where they were seized and genetic data on the geographic origins of the samples, the researchers were able to identify three large cartels responsible for ivory shipments out of the African continent from 2011-2014 when trafficking was peaking.
The shipments were nearly always sent within 10 months of each other, with high overlap in the geographic origins of tusks in the matching shipments.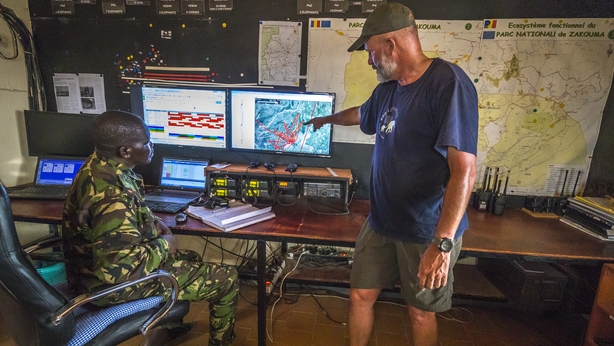 The information also sheds light on the sizes, place of operation and interconnectedness of the cartels, the scientists say.
Mombasa in Kenya, Entebbe in Uganda and Lomé in Togo were found to be the ports from where the shipments were originating.
"Our prior work on DNA testing of illegal ivory shipments showed that the major elephant 'poaching hotspots' in Africa were relatively few in number," said Samuel Wasser.
"Now, we've shown that the number and location of the major networks smuggling these large shipments of ivory out of Africa are also relatively few."
It is hoped that the study, published in Science Advances, could in time help investigators to clamp down on the illegal trade in ivory.
By linking operators to large seizures, it may also help to bolster ongoing actions being taken against particular cartels.