Hope of finding survivors in the rubble of a huge landslide in the Philippines has faded as rescuers in a remote mountainous region struggled to reach dozens of people feared trapped, two days after a powerful typhoon struck.
Some 300 police, soldiers, firefighters and volunteers armed mostly with hand tools raced to remove rocks, mud, debris and drain water from collapsed buildings, hoping to find some signs of life after 13 bodies were pulled out.
The village of Ucab in the Cordillera region was hit by one of 50 landslides triggered by heavy rains brought by Typhoon Mangkhut, which tore across the northern tip of the Philippines early on Saturday, killing at least 65 people.
Only three people have been rescued in Ucab, with 55 missing, six of them children.
Many of the adults were in an abandoned bunkhouse, next to a chapel and home of a pastor and his family. The buildings were all crushed by earth and rocks.
"I am 99% sure the people there are dead," said Victorio Palangdan, the municipal mayor. "We will continue until we get them all."
The typhoon affected about five million Filipinos altogether, 150,000 of whom were in evacuation centres when the storm hit, packing winds of over 205 km per hour, and gusts of as much as 305 kph.
Mangkhut destroyed rice and corn crops worth an estimated $177 million and damaged 450 homes, with flooding in nine provinces, official estimates showed.
The human cost was far less than disaster officials had anticipated.
Typhoon Mangkhut is now making its way across southern China.
The storm is one of the most powerful storms to hit the region in decades, with 2.5 million people forced to evacuate their homes in China.
The financial hub of Hong Kong has begun clearing up after being battered by the typhoon, with financial markets and offices operating as normal.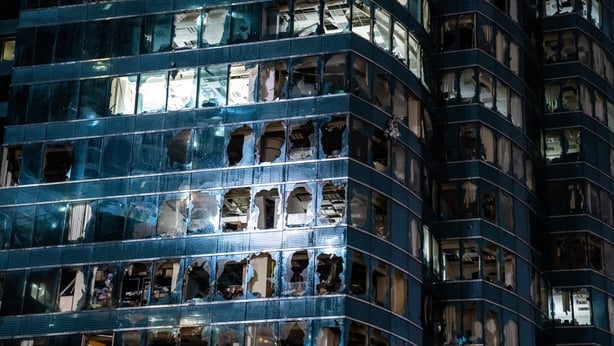 Super typhoon Mangkhut, with hurricane-force winds well over 200km/h had barrelled past the northern tip of the Philippines.
It then skirted south of Hong Kong and the neighbouring gambling hub of Macau, before making landfall in China.
Parts of Hong Kong and Macau were severely flooded, though there were no immediate reports of any fatalities.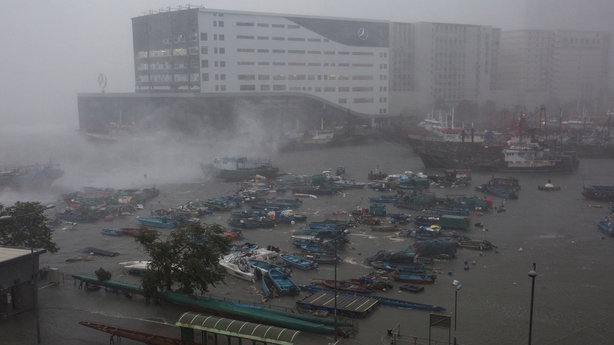 Two people were reported killed in Guangdong, China's most populous province and home to over 100 million residents, state media reported.
The China Meteorological Administration said the typhoon, dubbed "King of Storms", swept west to Guangxi province at 6am yesterday and weakened to a "tropical storm".
It forecast the storm to hit the regions of Guizhou, Chongqing and Yunnan today.
The meteorological administration said Mangkhut was one of the ten biggest storms to hit southeast China since 1949 - when records began - with wind speeds at around 162km/h.
Across Hong Kong, authorities worked to clear roads of debris, including toppled trees and bamboo scaffolding.
Some buildings, including the One Harbour front office tower, had many windows smashed after a day in which some of the city's skyscrapers had swayed with the ferocious gusts.
Stock and financial markets opened as normal today in Hong Kong and the southern Chinese city of Shenzhen.