Trinity College Dublin has unveiled plans for a new innovation district in the capital.
The blueprint would see an area of land near the Grand Canal basin transformed into a concentration of start-up businesses, established companies as well as research, education and community facilities.
The plan, which would include a new €1 billion TCD technology and innovation campus at a 5.5 acre site near Grand Canal Quay and Macken St, is being supported by the Government.
A special Government-led advisory group chaired by the Secretary General at the Department of An Taoiseach has been established and a memorandum of understanding has also been agreed between it and the main Dublin universities.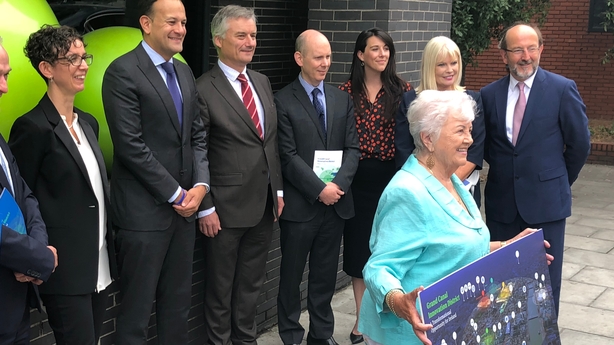 The idea is to develop an innovation district similar to those already set up in cities like Boston, Toronto, Rotterdam and Barcelona.
It is hoped that the area will attract talent, jobs and investment, thereby strengthening Ireland's competitive advantage with new and existing firms in the indigenous and foreign direct investment sectors.
The second Trinity campus would be built and financed by the university in conjunction with industry, debt funders and other sources of funding.
The Provost of TCD, Dr Patrick Prendergast, said the existence of the campus in the district as an anchor tenant would act as a catalyst for collaboration and partnership between industry and the universities.
The district will involve the local community in the area, with open spaces, retail outlets, services and good access planned.
Development of the proposal has been led by Dr Diarmuid O'Brien, Chief Innovation and Enterprise Officer at TCD, who said success would depend on businesses, communities and Dublin's academic institutions working together.
A major local consultation process has begun involving the key stakeholders both locally and nationally.
Once it is complete a masterplan proposal for the Grand Canal Innovation District will be developed over the coming months.
The project was launched by Taoiseach Leo Varadkar at an event in Dublin this morning.
Mr Varadkar said it spoke eloquently to the Government's vision of making Ireland the tech capital of Europe and its plans to ensure that the jobs of the future are created first here in Ireland.