The Cabinet has approved legislation proposed by Justice and Equality Minister Charlie Flanagan to compel companies to report the gender pay gap in their enterprises.
The new regulations will initially require publication of gender pay data in both public and private sector entities with over 250 employees, though that threshold will eventually fall to just 50.
The employers will have to publish differences in hourly pay, bonus pay, part-time pay and pay of men and women on temporary contracts, as well as differences in pay by reference to job classifications.
The enforcement provisions will permit the Irish Human Rights and Equality Commission to apply to the Circuit Court for an order requiring an employer to comply with the legislation.
An employee affected by an employer's breach may also apply to the Workplace Relations Commission for an order requiring compliance.
Designated officers may also be entitled to investigate a sample of employers to ensure that the information published is accurate.
However, as yet it is unclear precisely what penalties in terms of fines or other sanctions could apply to employers who breach the new law.
The Minister will address the mechanisms to collate and process gender pay data in the regulations when they are finalised.
The proposed Government legislation will undermine a similar bill currently being piloted through the Oireachtas by Labour Senator Ivana Bacik, which is awaiting report stage in the Seanad.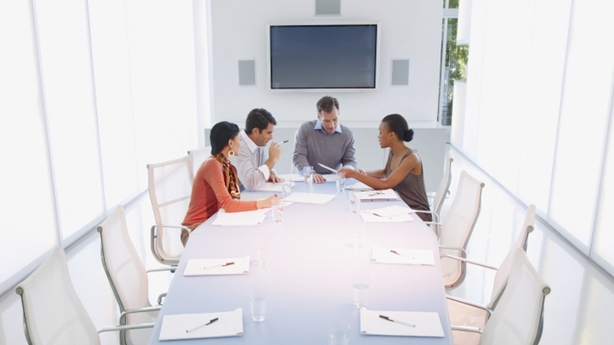 Both she and the Forsa trade union have voiced concerns that going back to the beginning of the legislative process with the Government bill would further delay the introduction of a much needed measure.
They have urged the Government to address their reservations through amendments of the Labour Bill.
Pay transparency legislation has been adopted in a number of countries with a view to combating the gender pay gap, including Britain, France, Sweden, Germany, Denmark, Austria, Iceland and Australia.
The Minister for Justice and Equality Charlie Flanagan said the Government was committed to tackling the gender pay gap - but noted that these pay transparency measures were only part of a wider package of measures to promote gender equality.
He acknowledged the support of the Opposition for wage transparency, and singled out the work of Labour Senator Ivana Bacik for her work in piloting through the Labour Bill which is currently awaiting report stage in the Seanad.
Minister of State for Equality, Immigration and Integration David Stanton acknowledged that the legislation would have to be supplemented by measures to increase the number of women in better-paid roles and occupations, improved childcare provision, dealing with gender stereotypes, and encouraging more women into decision making roles.
He said actions in these areas are being pursued in the framework of the National Strategy for Women and Girls 2017-2020.