The UN's Special Co-ordinator for the Middle East Peace Process has warned the Security Council that the latest escalation of fighting between Israel and the militant Palestinian group Hamas has pushed Gaza to the brink of war.
Nickolay Mladenov delivered the stark warning to the Security Council as it remained deadlocked over how to respond to recent attacks in the Gaza Strip.
The exchange of fire on Tuesday and into the early hours of yesterday began with a barrage of rocket and mortars into Israel from Gaza, prompting Israel to respond with strikes on 65 militant sites in the Gaza Strip.
The violence was the most serious escalation since the 2014 war between Israel and Hamas and followed weeks of Palestinian protests in which more than 100 Palestinians were shot and killed by Israeli forces.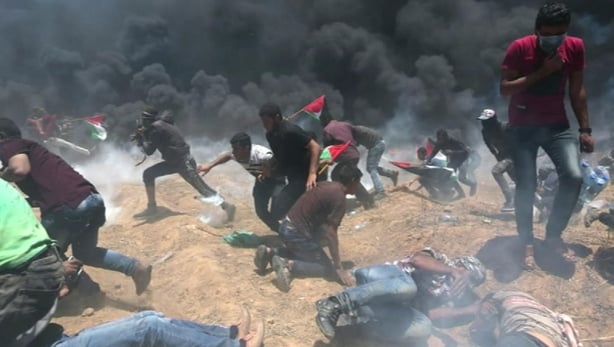 Calm returned to Gaza yesterday but the UN envoy expressed concern that ongoing protests in June will lead to further violence.
"No one in Gaza can afford another war," Mr Mladenov said.
The council met in emergency session at the request of the United States, which had asked the top UN body to condemn rocket firings by Hamas and Islamic Jihad on Israel.
Kuwait, a non-permanent council member that represents Arab countries, blocked the US-drafted statement, arguing that it had presented its own draft resolution calling for measures to protect Palestinian civilians.
The United States, which has veto power in the council, will oppose the measure, Israeli Ambassador Danny Danon told reporters.
US Ambassador Nikki Haley said "the people of Gaza do not need protection from an external source. The people of Gaza need protection from Hamas."