Around 2,000 people have called the HSE helpline over the CervicalCheck controversy.
The HSE said its Serious Incident Management Team (SIMT) which was established last Friday, met today on two occasions in order to progress further a full review of 206 cases within the CervicalCheck Programme.
These 206 cases relate to cytology audits that suggested a different result from the original and that would have recommended an investigation to occur at an earlier stage.
The HSE says review has been challenging as it involves verifying particular information from 13 sites across the country.
It said the review has advanced well over the weekend and it is expected that it - for the most part - it will be completed tomorrow.
Earlier, the Minister for Health Simon Harris has said he does not know how many women may have died arising from the cervical smear controversy.
He said that he hopes to know by tomorrow if all of the women affected or their families have been told.
Speaking on RTÉ's 'The Week in Politics' programme, he said he hoped the HSE or the State would not defend any other cases there may be similar to the Vicky Phelan case.
He said that he would work with the Government to avoid it.
He also hoped to have the terms of reference for the external review with international experts of Cervical Check decided next week.
Minister Harris also said that every woman who had has a smear test can have a re-check if they want it.
Around 13 hospitals are continuing to feed back information on the 206 women, affected by the Cervical Check controversy, to the special team at the National Cancer Screening Service.
This work is not expected to be completed until late tomorrow.
Any patients or families who have not been informed of a potential delayed diagnosis will then have to be contacted, once the information is confirmed.
When this phase is completed, it is expected that more details on the number affected and deaths will be released by the Health Service Executive.
Last night, the HSE confirmed that the clinical director of Cervical Check, Dr Gráinne Flannelly, had stepped down from her post.
Dr Flannelly said she was sorry that recent events caused distress and worry to women.
It follows days of uncertainty, over what an unpublished 2014 HSE audit of cervical checks discovered.
The decision of Dr Flannelly to step down comes after Minister for Health Simon Harris said management of the cervical screening programme should reflect on their positions.
Those comments put renewed pressure on Dr Flannelly who issued a statement last night to say she had informed the HSE that she was stepping down from her position as Clinical Director for the Cervical Check Programme with immediate effect.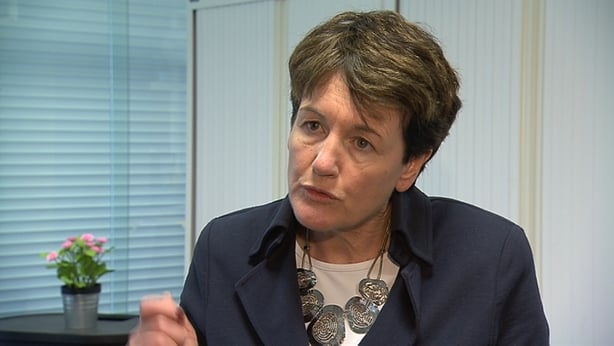 Tánaiste and Minister for Foreign Affairs Simon Coveney has said he thinks the Government will move forward to ensure that patients are entitled to information quickly from now on.
Speaking on RTÉ's This Week he said it is a lesson that has been learnt from the Vicky Phelan case.
"What we have seen here is the potential for a doctor to have information without there being an obligation to pass it on to a patient in a case where a false negative or positive in relation to a previous smear test is available," he said.
He added: "I think learning from this case, I think the Government will move forward on the recommendation of Minister Harris that in cases like this patients are entitled to information quickly."
He said a number of changes have already been made in the wake of this controversy.
"Sometimes it takes cases like Vicky Phelan's cases to ensure policy change happens quickly."
"The important thing since then, particularly coming from Minister Harris, is he has brought about a series of changes and put in place an independent international review so we learn lessons from this."
He also commented on Minister Harris's view that he does not think the state should contest similar cases.
"I am not sure that one Minister has the power to be able do that, because the state claims agency manages claims against the state across multiple departments, but certainly it is something he has committed to speaking to other Minister colleagues about and I will be involved in that discussion," he said.
The Tánaiste also added that he does not think there should be any rush to judgement when they do not have an exact number yet of who knew what and when.
He said he hopes they will have that information tomorrow and can discuss it in Cabinet on Tuesday.
"We need to make sure the response is comprehensive and we have all the facts on the table before any future course of action."
Cervical Check screening response a 'disgrace' - McDonald
Sinn Féin President Mary Lou McDonald, has described the HSE and Government's response to the cervical screening controversy as a disgrace.
Speaking on RTÉ's This Week she claimed they operate within "a culture of concealment and harassment" and said it has to stop.
"Vicky Phelan is not on her own as other people have been down this road with the HSE," she said.
She described the state claims agency's behaviour as "toxic".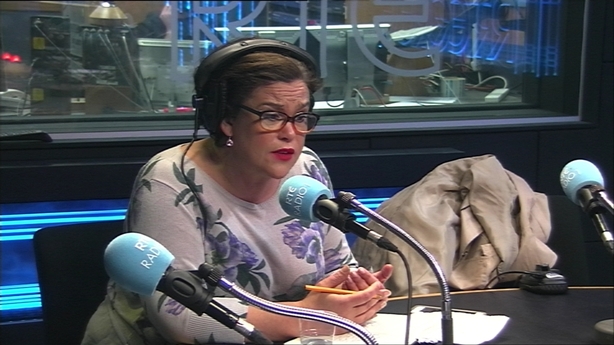 She said: "Under no circumstances should Vicky Phelan have been pursued and forced into the court in this way.
"Under no circumstance should the other cases that I understand are in the system be fought in that same aggressive way."
Ms McDonald outlined what action needs to be taken now regarding the 206 women with cervical cancer who may have missed out on earlier intervention.
"If the final figure of affected women and their families is 206, it is absolutely imperative that the clearest of messages go to Government, that these women and their families are to be treated with care and compassion," she said.
She added: "At the end of the day they are victims. It is not just that a mistake that was made in the screening process, it is the fact that information was withheld."
She said the first thing that needs to happen now is that full information needs to be disclosed.
She said there has been no accountability as of yet.
Ms McDonald said the Minister for Health's duty is to make sure no one is pursued through the courts and to find out why these failures occurred and who is responsible.