A verdict of death by unlawful killing has been returned at the inquest into the death of Garda Tony Golden.
The cause of death was multiple gunshot wounds.
The coroner expressed his heartfelt sympathy to the family of Garda Golden.
The inquest had earlier heard that the fatal shot was into Garda Golden's back.
The inquest, which opened in Dundalk this morning, heard Garda Golden was shot by Adrian Crevan Mackin at a house in the village of Omeath on 11 October 2015.
Mackin was out on bail at the time of the murder.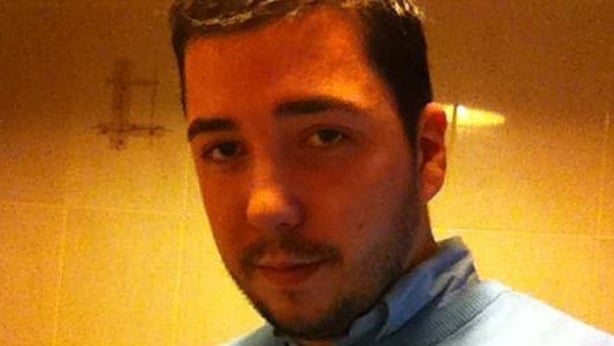 Warning: Some graphic details
Dr Michael Curtis, who performed the post-mortem examination, told the inquest hearing that Garda Golden had been shot five times - four times while facing the gunman - and the fatal shot was through the back.
He said this would have been "rapidly or instantaneously fatal".
Mackin also shot his partner Siobhan Philips, critically injuring her, before killing himself.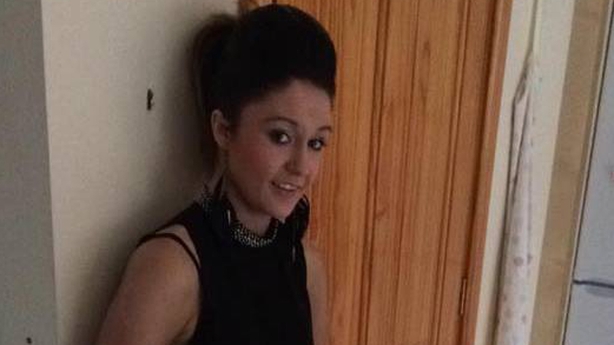 In her evidence, Ms Philips told how Mackin subjected her to a periodic assault from 5pm until 7am two nights before he shot and killed Garda Golden.
Ms Philips's evidence described how Mackin was quiet when she returned from work and was contacting another girl, who told him she would not talk to him anymore because he was a paedophile.
Mackin told Ms Philips this was all her family's fault.
He punched her throughout the evening and night, cut her with a knife, kneed her in the ribs, and tried to strangle her.
According to Ms Philips' evidence, the next morning, he told her to put on makeup and go to work.
The next day she contacted her father and stepmother and attended the garda station, where she was advised to seek medical attention.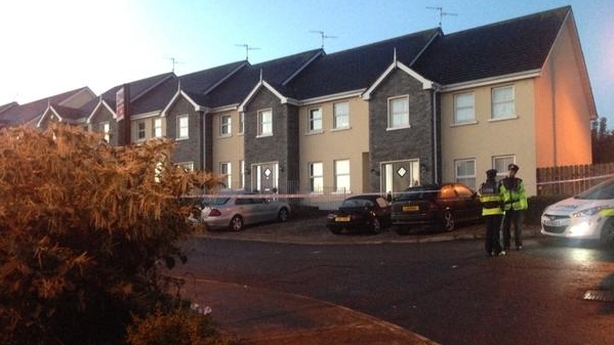 The inquest also heard evidence from Sean Philips, the father of Ms Philips.
Mr Philips told the coroner's court that he was very "agitated" that a statement had not been taken.
He also described making contact with Garda Golden the next day and how Garda Golden took a statement and told her she should not be intimidated, while also suggesting going to the house with her to collect clothes.
Mr Philips said that he stayed in the car when Ms Philips and Garda Golden went into the house. About one minute later, he heard three bangs and then three more.
He told the court he would never have gone to the house if he knew Mackin had a gun.
"I never knew one thing about this guy having weapons. I now know Siobhan knew," he said.
"Mackin was a monster and we want to know why he was out of jail."
Sinead Hynes, a sister of Mackin, gave evidence to the court that he had been a difficult child and his behaviour was not normal.
She said his behaviour got worse as a teenager when he began breaking into houses.
He was later committed for a time and his family moved to Australia without telling him.
She said he moved into Simon Community accommodation and that was when he fell in with republicans.
Mackin met Ms Philips when she was 16 or 17 and she got pregnant about four months afterwards.
She described how their relationship was fractious and that she knew that Mackin had been violent towards Ms Phillips.
Ms Hynes said that she saw a bruise on her ankle that happened when she was injured with a firearm.
Norma Philips, the stepmother of Ms Philips, said she only met Mackin once.
She said she and her husband became foster carers for their two children.
She said through social services, they became aware that Mackin had taken a knife to his mother, but said that neither she nor her husband were made fully aware of all the charges against him.
"I feel naive that we did not push them," she said.
Mrs Philips said she was wary of taking his children.
"I am sick to my stomach that the lives of my own children were put at risk because of this monster," she said.
Ms Philips' mother, Bronagh, also gave evidence and told the inquest that she "never heard anything about him [Mackin] having a gun or a bomb."
She said he had denied hitting Siobhan and said her sons were spreading rumours that he was a paedophile.
A forensic examination of the house where Garda Golden was shot recovered a Glock semi-automatic pistol close to the body of Mackin, and it was established that ten bullets had been fired from the landing on the house.
A search carried out on a car recovered another Glock pistol, 300 rounds of ammunition and 15 Smith & Wesson rounds inside plastic bags in a suitcase.
Mackin's prints were on the bag.