It's a news story which has taken almost every unexpected turn: From the moment it was announced that there had been a suspected poisoning in the middle of Salisbury last month, the story of a former Russian spy and his daughter has read like something from a Hollywood film script.
An unassuming retiree whose neighbours knew little of his past life in Russia, it had seemed that the varied and colourful chapters of Sergei Skripal's life as a Russian army colonel who was convicted of spying were closed. But arguably the most incredible part of his life, and certainly the most high-profile, was yet to be written.
For the first time this week, there is a sense that he may yet be the one who gets to tell the story. 
Word that Sergei Skripal was no longer in a critical condition, and was improving, defies all the assessments of his condition up to now.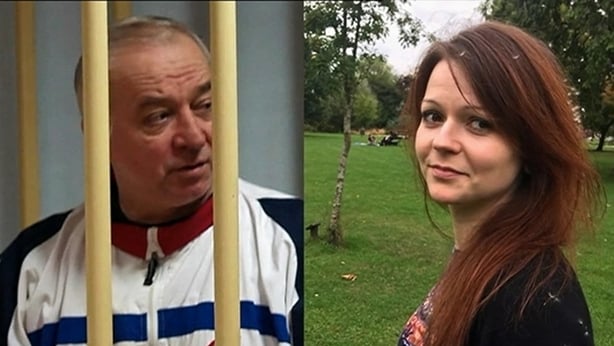 Just a fortnight ago, a court was told that he and his daughter might never recover. Now, both seem on their way to surviving what the British government said was an attack with a nerve agent called Novichok.
There is, of course, a recognised emergency response when such an attack takes place. From the appropriate protective equipment, which has become a common site in Salisbury in recent weeks, to the decontamination process which those affected must go through, authorities have specific steps to follow. 
For Mr Skripal and his daughter, and of course the policeman who also became ill after going to their aid, medical personnel would have followed standard guidelines to make sure that breathing, blood flow and vital organ functions were all maintained.
Nerve agents are highly toxic and start to quickly prevent the nervous system from doing its job. It would not be long after a significant first exposure that victims start to become unwell. The unusual nature of the symptoms mean that specialised medical help will be called in as soon as possible.
The fact that the Skripals are recovering from an attack which weeks ago few thought they would survive is another twist in a story which has shocked and surprised in equal measure.
In Salisbury this week there was a clear sense of weariness from many locals. Businesses have felt the impact of the events of recent weeks. Local people have been more reticent about shopping in the city centre, particularly in the initial days after the attack when the public health issues were still uncertain to many.
Tourism has also suffered. Salisbury is a picture box English cathedral city. Many of those who visit nearby sites such as Stonehenge use it as a base or a stop on their travels. The park where the Skripals were found remains cordoned off and protected by police officers, as does the restaurant where they ate lunch and the pub where they went for a drink on 4 March.
Locals were taken by surprise by the attack, and of course, by the international headlines which surrounded the city. Little by little, many people are also getting used to the new reality.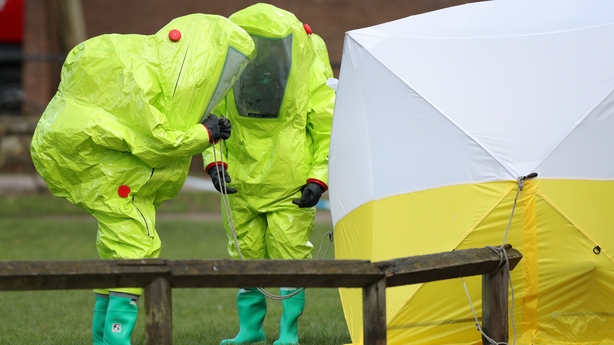 Local business organisations are making a concerted effort to get people back into the city centre, offering free parking and special deals as they send the message that they are open for business.
The influx of the world's media has brought an element of relief for some businesses. As one coffee shop owner told me this week, "journalists sure drink a lot of coffee, so at least we found some business there".
There's pragmatism now in the approach of many in Salisbury; not just in trying to encourage shoppers and tourists, but in the realisation that this is not a news story which will be over anytime soon. 
The international fallout and the continued war of words between Russia and the UK over the attack means that Salisbury will remain high on the news agenda for a long time to come.
Next week, the Organisation for the Prohibition of Chemical Weapons is expected to return some of its initial results into tests carried out in Salisbury in the wake of the attack. 
A wide-ranging investigation with more details of what happened to the Skripals can be expected in the weeks and months ahead.
Of course the most important witnesses now seem in a position to tell their stories. Sergei and Yulia Skripal have a crucial role to play in solving this mystery. It's a tale no one thought they would survive to tell.