It is a sure sign the days of austerity are over that the Irish Medical Organisation (IMO) meets in annual conference over the next few days at the plush five-star Hotel Europe in Killarney.
Doctors are returning to this luxury venue, overlooking the beautiful lakes of Killarney, which they abandoned as a venue after 2013 during a time of internal strife.
Austerity may be a thing of the past, but doctors say the impact remains due to cuts imposed on GPs during that period under the Financial Emergency Measures in the Public Interest Act (FEMPI).
The big issues at this conference are getting those cuts reversed, agreeing a new modern GP contract and retaining and recruiting doctors.
The conference theme is 'Valuing Doctors'.
GPs claim the FEMPI cuts were of the order of 38% and recently mounted a campaign on social media, in the general media and with elected representatives to get the cuts reversed.
But the Government has insisted that those cuts can only be reversed in return for GPs taking on new work.
Doctors want to be repaid the money taken from them, without preconditions. So that sets the scene for potential confrontation.
Also, the scale of what those cuts were is likely to be a matter of fresh dispute.
A Department of Health background document supplied to RTÉ News this week puts the overall cut in fees and allowances at around 24.5%.
It breaks down the overall cuts as 8% in 2009, 9% in 2010 and 7.5% in 2013, by way of statutory instruments.
Some individual cuts in certain areas were higher, like pay for administering the flu and other vaccines, which was cut by 33%.
But a 24.5% overall reduction in fees is a long way off the expectation of GPs that they are due to recoup a 38% cut in fees.
So there is a huge divide between the State and doctors.
At a recent meeting of the Fine Gael parliamentary party, Minister for Finance Paschal Donohoe rejected a motion by a number of party senators to improve the pay and conditions of family doctors.
One of those pushing the proposal was Senator Dr James Reilly, a former health minister and president of the IMO.
Taoiseach Leo Varadkar has also insisted that GPs will not get the funding cut of about €120m restored for nothing. So the constituency lobbying by the IMO may have backfired somewhat.
This all sets the scene for potential confrontation at this conference, with Minister for Health Simon Harris due to address doctors on Saturday.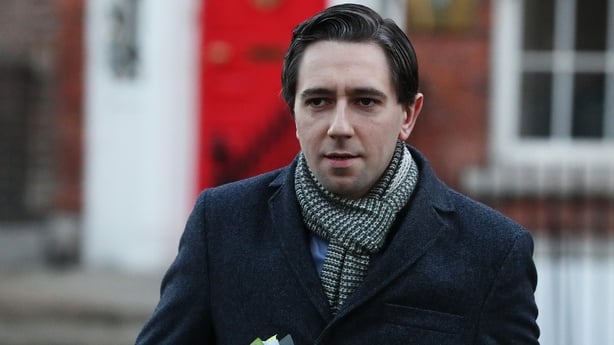 The IMO also no longer has the option of GPs going on strike for better pay because of an undertaking it gave the Competition Authority several years ago in relation to collective action, as well as a framework agreement signed with the Department of Health.
The union represents not just GPs, but hospital consultants, Non-Consultant Hospital Doctors and public health doctors and each group has its own issues to be aired at this conference.
The IMO is still the biggest medical union, claiming more than 5,000 members and is in deep rivalry with the National Association of GPs, which claims more than 2,000 family doctors.
The IMO is headed by Susan Clyne, its chief operating officer. It has not appointed a chief executive, since the departure of its former boss, George McNeice at the end of 2012.
Some GP members of both the IMO and NAGP have occasional spats on social media and elsewhere, which sends a signal to the Department of Health and the HSE that GPs are divided on strategy.
The IMO insists there are major problems in retaining and recruiting doctors and that many are emigrating, given the workload pressures and pay cuts.
It also says that many GPs are no longer taking on public or private patients.
To counter this point, the Department of Health points out that the HSE can assign a patient to a doctor with a medical card list, if any patient is having problems finding a GP practice to join.
According to the Department of Health, overall fees paid to GPs under the medical card scheme increased from €427m in 2009, to €517m in 2017.
GPs have also got more pay for taking on free GP care for under sixes and those over 70.
They also received extra money for introducing a diabetes service for all adult medical card patients with Type 2 diabetes, a wider list of payments for special services for patients and more funds to support rural GPs.
The Government would now like to extend free GP care to those under 12 years of age, but doctors appear to have little appetite for such a move at this point.
There are now 2,484 GPs who provide medical card services for the State. That's up from 2,098 GPs in 2009.
The IMO has warned that with many GPs due to retire, or take early retirement, there will be a manpower crisis, with some areas unserved by GPs in the future.
However, the State says that there are only 23 GP panels that do not currently have a permanent GP in place - a vacancy rate of less than 1%.
So it's a mixed picture really and not as simple as either the IMO or the State would paint it.
Resumed talks on a new GP contract are supposed to begin shortly. But again here the big issue is funding.
Doctors want to see how much money is going to be provided for the new work they will be asked to take on.
This work will include chronic care and helping to keep some patients away from hospital emergency departments and hospital outpatient clinics.
So there is a lot at stake for both sides in the battle ahead and no sign of any early resolution.